Another big reversal in Wayne County, Michigan. – I discuss the latest reversal by the GOP members of the Wayne County Board of Canvassers elsewhere today. It's potentially a big deal for a variety of reasons.
Hey, that's totally believable. – A local TV station in Fulton County, Georgia reported yesterday that one precinct in Atlanta a reported turnout that was 3300% above the number of registered voters living there.
From our Department of Futile Gestures….
House Republicans Demand Congressional Investigation Into the 'Integrity of the 2020 Election' https://t.co/lEqLBtWLKc

— Richard Green (@123RHGreen) November 19, 2020
God Bless Jim Jordan, but even if San Fran Nan were inclined to worry about election integrity (she isn't), she'd just put Pencil Neck Adam Schiff in charge of any such investigation so it could be falsified and buried. The House of Representatives has no productive role to play here.
Bring them all home, Mr. President. – Now that he has some loyal people installed at the Pentagon, President Trump is using what could become the final months of his presidency to bring America's men and women back home from the senseless Middle East and North African wars his predecessors got them involved in over the past 32 years. After announcing such moves related to the 19 year war in Afghanistan and the 18 year war in Iraq, the President is now reportedly preparing to bring most of our people home from the festering hellhole that is Somalia.
From a report at Reuters:
President Donald Trump may withdraw nearly all U.S. troops from Somalia as part of a global pullback that includes reductions of forces in Afghanistan and Iraq, U.S. officials said on Tuesday.

The officials, who spoke on condition of anonymity, said nothing had been finalized and that no orders for Somalia have been received by the U.S. military. But there appeared to be a growing expectation that drawdown orders would be coming soon.

The Pentagon on Tuesday announced that Trump will reduce U.S. forces in Afghanistan from 4,500 to 2,500 by Jan. 15, just five days before his term ends, and cut U.S. forces in Iraq by 500 to the same level.

The United States has about 700 troops in Somalia focused on helping local forces defeat the al Qaeda-linked al Shabaab insurgency. The mission receives little attention in the United States but is considered a cornerstone of the Pentagon's global efforts to combat al Qaeda.

Trump's newly-installed acting Defense Secretary Christopher Miller, a former Green Beret and counterterrorism official, is taking a hard look at Somalia and could opt for keeping a minimal presence there and stop relying on large deployments to combat al Shabaab.

[End]
If President Trump really wants to take this global, he should look at getting our remaining forces out of freaking Germany, where America has spent the last 75 years defending the country that started two World Wars from an "enemy" – the Soviet Union – that has not even existed for 30 long years now. Now, that would be a wonderful thing.
Cuomo goes completely off the rails. – Governor Andrew Cuomo held one of his Fidel Castro-like press events yesterday, ostensibly designed to provide the public with useful information and comfort about the draconian new shut-down restrictions he is imposing on them yet again.
Instead, the Central American dictator-in-training went completely off the rails, blaming his citizens for the problems with the China Virus, and haranguing one reporter who simply asked whether or not the state's schools would be shut down.
Here are a couple of examples:
Gov. Cuomo (D-NY): "If you socially distanced and you wore a mask and you were smart, none of this would be a problem. It's all self-imposed. If you didn't eat the cheesecake, you wouldn't have a weight problem." pic.twitter.com/SYAKOxgrhi

— The Recount (@therecount) November 18, 2020
WATCH: Cuomo Brutally Scolds a Reporter and Insists NYC Schools Won't Be Closed, Minutes Before Announcement Schools Will Be Closed https://t.co/hYaeXH2Dp6

— Mediaite (@Mediaite) November 18, 2020
But Cuomo's not the only despot-in-training. – Indeed, from New Jersey to Pennsylvania to Michigan to Nevada to California, the nation is filled to the gills with communist Democrat governors who are just itching for the chance to move to Honduras or Nicaragua and spend their lives issuing edicts depriving the masses of any human rights at all.
In California, Gavin Newsom continues to do his best imitation of Castro's predecessor, the pompous and arrogant Fulgencio Batista, imposing dramatic restrictions on the masses while flaunting them in public. In the latest example of Newsom's boundless hubris, he imposed new restrictions on the state's restaurants and on Thanksgiving gatherings, then flew up to Napa for a ritzy, maskless, non-social distanced dinner at the fabulous French Laundry restaurant with a couple dozen of the state's elite in celebration of some lobbyist's birthday.
Astonishingly, two of the guests at the dinner were California Medical Assocation CEO Dustin Corcoran and CMA's lobbyist Janus Norman.
You seriously could never make this stuff up in a million gazillion years, folks.
From a story at Politico:
California Medical Association officials were among the guests seated next to Gov. Gavin Newsom at a top California political operative's opulent birthday dinner at the French Laundry restaurant this month.

CEO Dustin Corcoran and top CMA lobbyist Janus Norman both joined the dinner at the French Laundry, an elite Napa fine dining restaurant, to celebrate the 50th birthday of lobbyist and longtime Newsom adviser Jason Kinney, a representative of the powerful interest group confirmed Wednesday morning.

Both Norman and Corcoran are friends of Kinney, as is Newsom, who referred this week to his 20-year friendship with Kinney. In a photo obtained by Fox LA, Norman is clearly visible seated to Newsom's left.

The presence of CMA brass could amplify criticisms of the dinner occurring despite coronavirus restrictions that have limited Californians' movements and constrained businesses. While Newsom and Kinney's lobbying firm have said the meal abided by public health rules, it has struck a chord with Californians who have assailed the upscale soiree as hypocritical as coronavirus cases surge.

The state has issued guidelines prohibiting more than three households from gathering privately — a limit clearly exceeded by the French Laundry dinner. However, the state has intentionally allowed restaurants to seat people from more than three households together.

[End]
Oh. I would feel sympathy for California's masses, but hey, they voted for this jackass in overwhelming numbers. Or at least the state's Democrat election officials told them they did.
Think about it.
Finally, if you think that mask is protecting you or anyone else, think again. – Check out the results of this massive Danish study on the efficacy of masks:
A massive Danish study on mask usage found no statistically significant difference in coronavirus infection rates between mask-wearers and non-mask-wearers. In fact, according to the data, mask usage may actually increase the likelihood of infection. https://t.co/ijUy8hfNTY pic.twitter.com/gYDtA8ac0p

— Sean Davis (@seanmdav) November 18, 2020
Oh.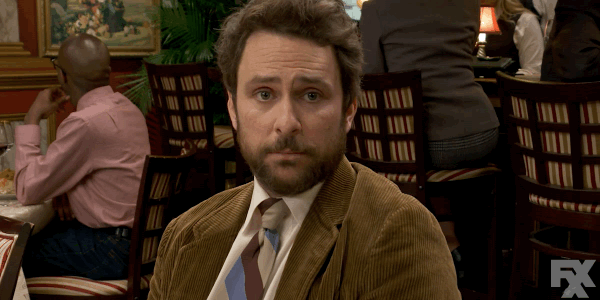 That is all.
Today's news moves at a faster pace than ever. Whatfinger.com is the only real conservative alternative to Drudge, and deserves to become everyone's go-to source for keeping up with all the latest events in real time.