The President trolls the media in a black SUV. – Had Barack Obama done the exact same thing, the nation's corrupt news media would have nominated him for sainthood. Ok, they did that during his 2008 campaign, but still, you get the point and cannot deny that it is true.
Sunday evening, in a gesture of thanks to the thousands of his supporters who have spent the last 3 days in a vigil in support for his and the First Lady's health, President Donald Trump took a ride in one of his black Suburbans around the perimeter of Walter Reed Hospital so that he could wave and give a thumb's up to the crowds.
BREAKING: President @realDonaldTrump greets supporters outside of Walter Reed:

— Benny (@bennyjohnson) October 4, 2020
Naturally, the corrupt news media went absolutely berserk, falsely claiming variously that the President was never sick, that his car ride endangered Secret Service agents who are in his presence almost 100% of the time and just generally behaving like the sub-human pack of animals they have become. I didn't see anyone in the media condemn the President because his SUV's emissions are melting Greenland, but you know they were thinking it.
This is, of course, exactly the reaction by the media the President knew this SUV tour would create.
These people are the slowest learners on earth.
He just won't die or resign like they demand that he do. – That SUV tour came on the heels of a news conference held by President Trump's medical team, during which they informed an incredibly distraught press corps that the President was doing fine, had had no fever since Friday, and would soon be released to go back to the White House, possibly as soon as today.
Oh, my. Sunday was a truly awful day for the Democrats and their media toadies.
Thus, the same group of corrupt fake journalists who on Friday were speculating with great glee that the President could die and that his hospitalization means that this campaign is basically over were by Sunday evening left to deal with the forlorn reality that this entire episode was in fact just another blip on the screen and that the President of the United States who they all want to see dead will in fact live on to fight it out through November 3.
Glorious.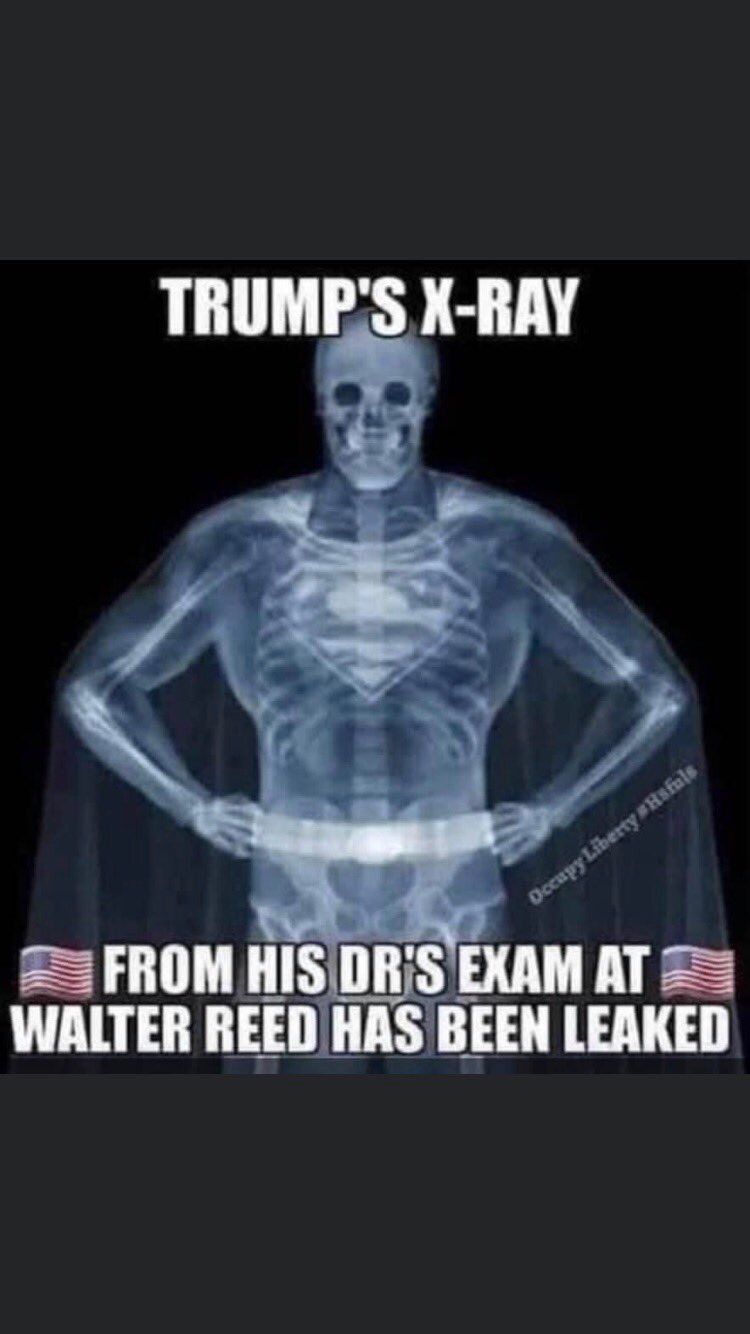 Ok, this is from CNN, so take it for what it's worth… – CNN is reporting, based solely on "sources with knowledge of the situation," that the President his hot, hot, hot at Chief of Staff Mark Meadows over his Saturday stunt. Immediately after President Trump's doctors had reassured the drooling press corps that the POTUS was in fine health, and had basically never been in any mortal danger, Meadows apparently told some reporters that his vital signs had been "very concerning" on Friday and that he was still at that point not on "a clear path to a full recovery."
What motivated Meadows to make those statements is anyone's guess, but they obviously created an uproar in the media and undercut the credibility of the President's medical staff. Thus, while any report by CNN is certainly suspect, this one at least appears to be believable.
Meanwhile, at the Campaign That Never Was… – Creepy Uncle Quid Pro China Joe Biden called a lid for the day at 9:16 Sunday morning so that he could remain hooked up to his IV, but that did not stop his wife Jill from spending about 15 minutes at a food pantry and fondling a gigantic eggplant:
Hey, at least she wasn't fondling someone else's spouse or child like her demented husband would have certainly been doing. Naturally, CNN and MSNBC gave this event huge, glowing coverage.
You just could never make this stuff up.
De Blasio stamping out all signs of economic life. – New York City has already lost more than 4,000 restaurants and cafes to the brutally unconstitutional edicts of Mayor Bill de Blasio, and he's going after the rest of those who are barely hanging on this week. NBC News 4 in New York City reported yesterday that the sadistic Marxist Mayor will now order all "non-essential" businesses to yet again shutter their windows and doors this Wednesday in his latest effort to kill the Big Apple dead.
An excerpt from that story:
New York City Mayor Bill de Blasio says all non-essential businesses, public and private schools will close Wednesday in nine zip codes in Brooklyn and Queens, if approved by the state, after reporting coronavirus cases above a 3 percent positivity rate for at least seven consecutive days.

The closures would impact roughly half a million people in the following zip codes: 11691 (Edgemere/Far Rockaway), 11219 (Borough Park), 11223 (Gravesend/Homecrest), 11230 (Midwood), 11204 (Bensonhurt/Mapleton), 11210 (Flatlands/Midwood), 11229 (Gerritsen Beach/Homecrest/Sheepshead Bay), 11415 (Kew Gardens), 11367 (Kew Gardens Hills/Pomonok).

Within those nine zip codes, the mayor says approximately 100 public and 200 non-public schools would be closed. Students in the identified zip codes would be allowed to return to their schools on Monday and Tuesday to meet with teachers and plan for a school-wide return to remote learning.

[End]
Hey, here's a pure coincidence I'm sure: Borough Park  and Bensonhurst just happen to be two of the city's traditionally-Jewish neighborhoods. Surely this is not a continuation of the Marxist buffoon's systematic targeting of the city's Jewish population throughout this pandemic, right?
Sure.
Again, as we have noted many times throughout our nation's insane response to this viral gift from China, there is not a shred of science, not an ounce of data that would even imply that draconian business and school closings do a damn thing to slow the spread of this virus. None. In fact, although the corrupt media put an embargo on reporting on it, the vast majority of NYC cases occur among shut-ins who have not ventured out into public.
This is simply the latest effort by this raving lunatic to destroy his city. If Andrew Cuomo had a lick of personal integrity he would step in and remove de Blasio from his office before he reaches that goal.
Hah. Silly me for using "Andrew Cuomo" and "personal integrity" in the same sentence.
That is all.
Today's news moves at a faster pace than ever. Whatfinger.com is the only real conservative alternative to Drudge, and deserves to become everyone's go-to source for keeping up with all the latest events in real time.