Jenny Durkan to the rescue! er, three weeks late… – It turns out that all you had to do to get the CHOP cleared out of the midst of Seattle was to send in the police in force, and do it before noon, while all the depraved occupants were still sleeping.
This morning, after a fellow Marxist on the Seattle City Council had organized a protest action in front of the Mayor's home, she sent in the cavalry to rid her city of the armed militants who had illegally occupied the area for the past month or so. Obviously, the only way to convince a commie Democrat mayor to let the police do their jobs is to make he or she feel personally threatened, a mistake the Antifa/BLM thugs made Sunday evening.
Thus, at about 5:00 PT this morning, the nitwit Marxist Mayor issued this executive order: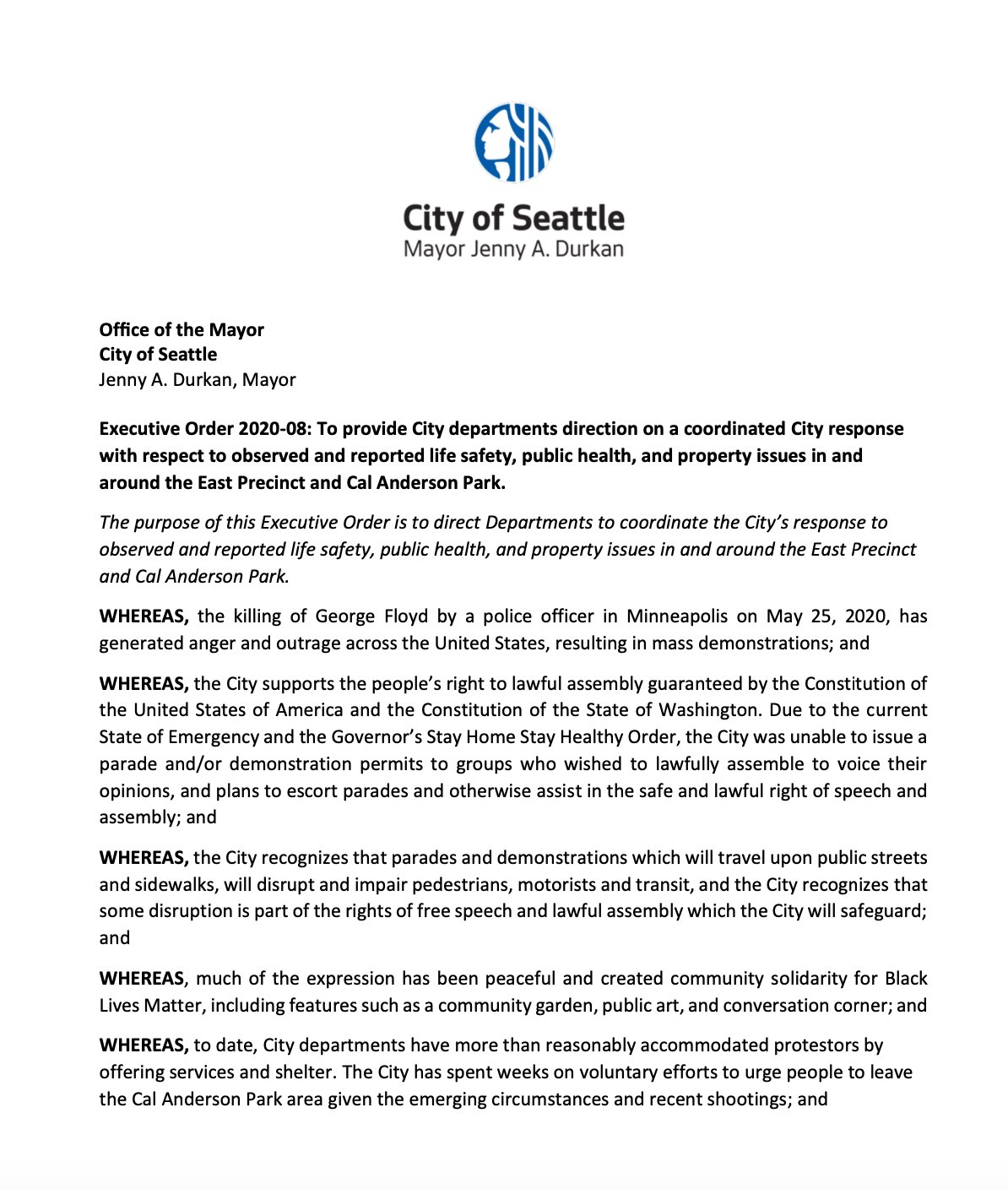 Moments later, the legal residents of the CHOP area were treated scenes like these:
More video of @SeattlePD moving people out of the #CHOP this morning. #Seattle pic.twitter.com/nUWYXNhQUl

— Joseph Suttner (@josephsuttner) July 1, 2020
#UPDATE: Protestor at #CHOP getting arrested.

About 15 people arrested so far this morning, as Seattle Police work to clear out the occupied zone after 3 weeks. @KIRO7Seattle pic.twitter.com/vnfYFhLB53

— Deedee Sun (@DeedeeKIRO7) July 1, 2020
Seattle police standing by as SDOT and Parks and Rec dismantle #CHOP outside East Precinct. pic.twitter.com/pWOjQ40oKb

— Lindsey "Member of the Media" Wasson (@lindseywasson) July 1, 2020
Seattle Police Chief Carmen Best – who has been prevented from doing her job for the past month by the nitwit Marxist Mayor – issued the following statement as her officers went about their business: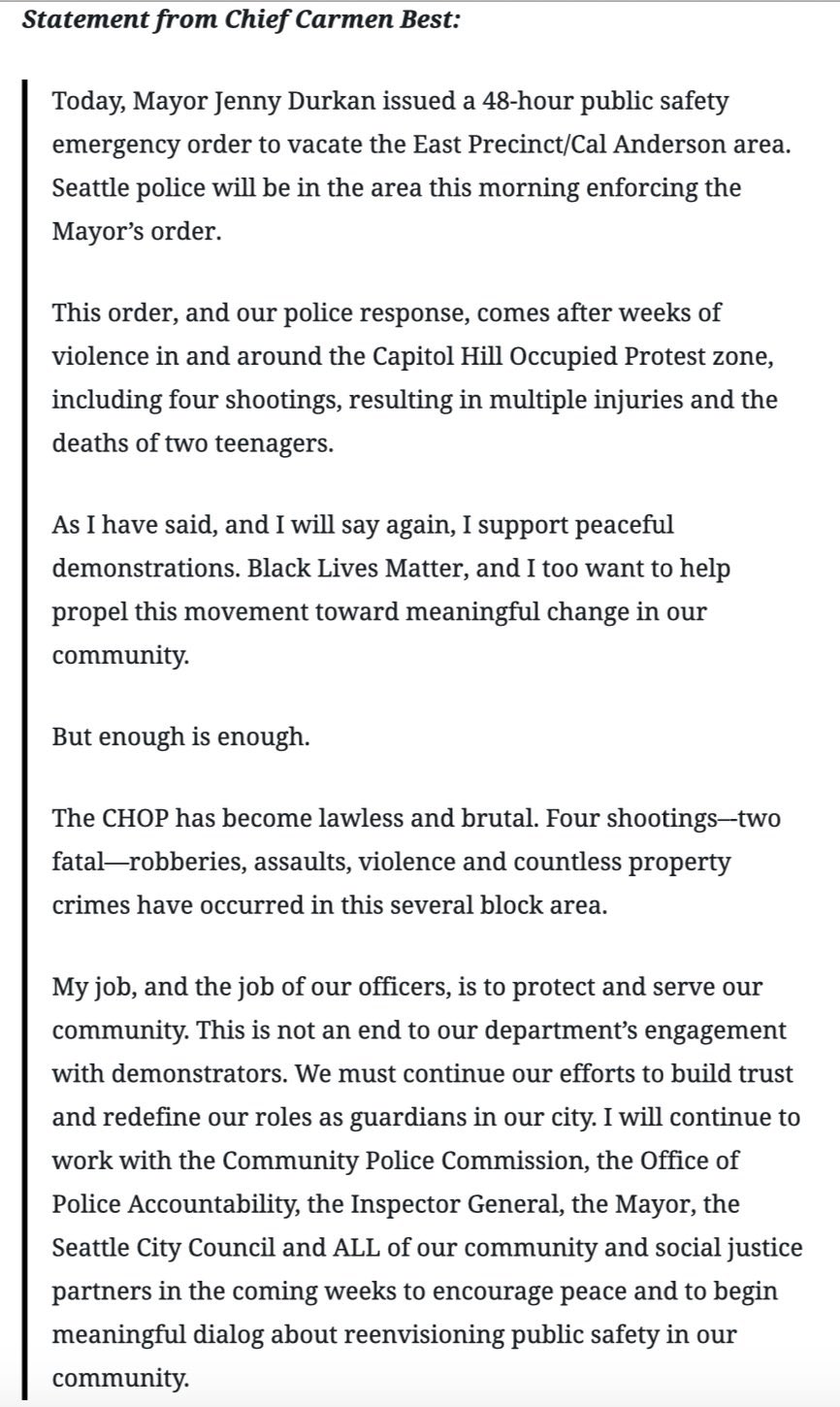 So, the filth and vermin are being cleaned off the streets and, as noted above, at least 20 of the agitators have been arrested. Given that Seattle most likely has a Democrat district attorney who is bought and paid for by George Soros front groups, it is highly unlikely that any of those 20 will do any real jail time unless there are charged with federal crimes by the FBI agents who reportedly accompanied the local police this morning.
Now all of the brain-dead nitwit Seattle residents who elected all of these Marxist Democrat leaders in the first place can go back to living their brain-dead lives and cast more brain-dead votes for Marxist Democrats this November. Because they're too brain-dead to understand that that's how they got into this situation in the first place.
And so it goes.
That is all.
Today's news moves at a faster pace than ever. Whatfinger.com is my go-to source for keeping up with all the latest events in real time.