Today's Campaign Update, Part III
(Because The Campaign Never Ends)
It's all couched in flowery royal language, but Harry and Meghan are paying dearly for their Megxit from the Royal Family. – Here's the official statement from Her Royal Highness on the matter: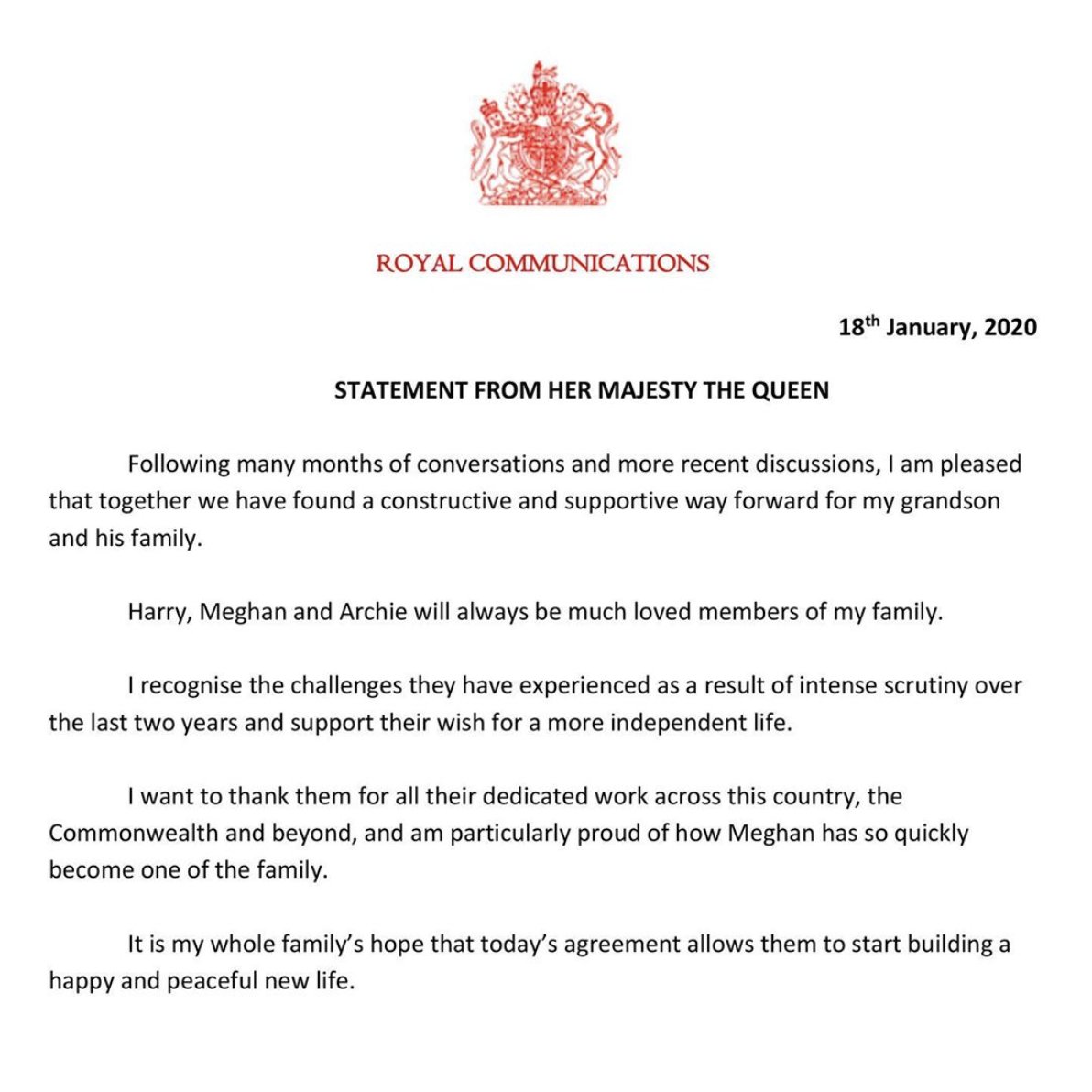 Sounds all sweetness and light, doesn't it? Well, appearances can be deceiving. As reported by Sky News, here are the details of some of the costs to Megs and Harry for disentangling themselves from the Royal circus:
Prince Harry and Meghan will lose royal funds and no longer use their HRH titles from spring, Buckingham Palace has confirmed.

The couple will be known as Harry, Duke of Sussex, and Meghan, Duchess of Sussex.

The Duke and Duchess of Sussex will also repay £2.4m of taxpayers' money spent on renovating their Berkshire home – Frogmore Cottage.
Ouch. And you can bet that those few details released along with the Queen's statement are far from the only costs the young ingrates will bear before they make their final departures for the frigid confines of Canada in the coming weeks. There, they will wait…and wait…and wait five long years for the Trump Administration to finally conclude, since Megs has firmly assured us all that she will never return to the United States while the Bad Orange Man occupies the Oval Office.
Honestly, I have zero real concern about any of this, and frankly find the whole "royal family" thing to be just a very weird British thing, an odd anachronism in the modern world. But I do admire the Queen and the manner in which she has conducted herself amid all her ne'er-do-well relatives for the past 67 years since the throne was thrust upon her.
Good for her for doing what so many Baby-boomer parents have failed to do: She basically told the 35 year-old grandchild who has been sponging off of her and his parents for all these years to go get a job, and come see me on holidays. That's good grandparenting.
That is all.
Today's news moves at a faster pace than ever. Whatfinger.com is my go-to source for keeping up with all the latest events in real time.