But this one's for really real, y'all. Promise. – Just hours after the FBI verified that the story about a "noose" being found in Bubba Wallace's garage at the Talladega Superspeedway was just another hoax, officials at the Sonoma Raceway, another NASCAR track in California, let it be known that they are going down the exact same road again. I swear I don't make this stuff up.
From a tiresome story at The Hill:
Authorities in California are investigating after another noose was reportedly found at a NASCAR race track, this time Sonoma Raceway.

According to the track, a member of the raceway's staff found the noose hanging from a tree Saturday morning.

"If this is what it appears to be, it is distressing and disgusting, and it has no place in the sport," Steve Page, Sonoma Raceway's president and general manager told the Sonoma Index-Tribune.

"Someone had taken the time to tie it into a noose," he added. "We think it is what it appears to be."

The Sonoma County Sheriff's Office is handling the case as a possible hate crime, a spokeswoman for the office said in a statement.

[End]
If anything, this ridiculous story sounds even more like a hoax than the Talladega fairy tale, which turned out to be a case of a clear fraud in which the garage door pulls on the storage garages had been tied into loops so workers can get handholds on them. The one on Wallace's garage had obviously been cut off with scissors and then "found" by some enterprising hoaxer.
In Sonoma, we don't even have a logical tie Wallace, the only Black driver on the NASCAR circuit, so what would be the point? Plus, note that the Sonoma "noose" was supposedly "found" hanging in a tree outside the facility on Saturday, before any reports out of Talladega began circulating.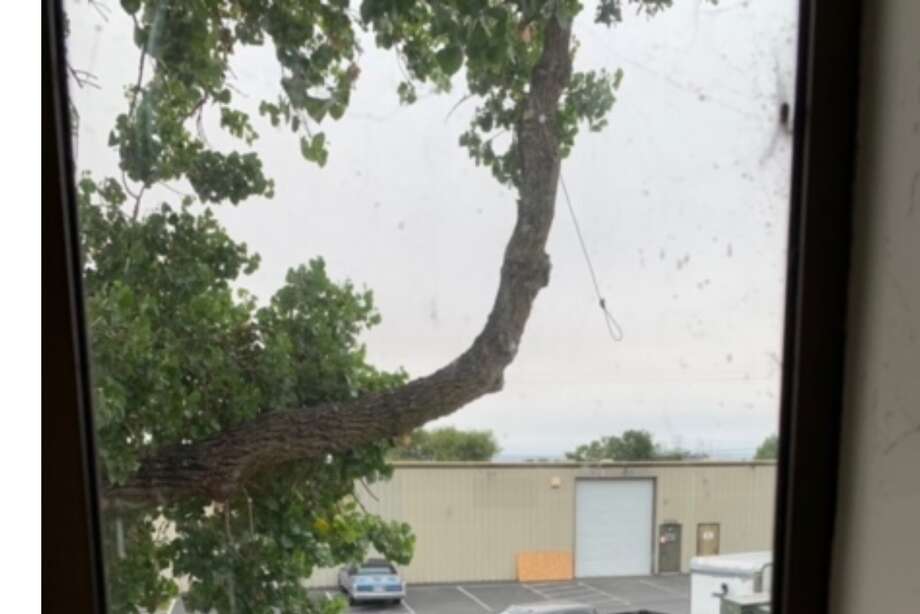 So, what are we supposed to believe, that some redneck racist is spending all of his beer money feverishly flying coast to coast tying strings into "nooses" and planting them at NASCAR facilities? How dumb do these NASCAR people think we all are?
Ok, don't answer that.
Back to the Bubba Wallace hoax: take a look at this statement from the FBI released last night:
In that first sentence, we see that the Talladega scam wasted the time and resources of no fewer than 15 FBI agents. FIFTEEN. For a garage tie that was nothing more than a knot for a handhold, Christopher Wray decided he had 15 agents with the time to spare to apparently go talk to everyone in the city of Lincoln, Alabama, where the raceway is located.
Given that pretty much any sentient being who has been paying attention to what has been going on in this country for the last four years pretty much knew this would all turn out to be a hoax within about 10 seconds of hearing the first reports about it, this case should have been sewn up by a single agent very quickly. The fact that the FBI has 15 people to allocate to something like this tells us all we need to know about how much money is being absolutely wasted by Wray and his bureau.
Can't wait to see what Wray's virtue-signaling head count will be out in Sonoma. After all, there is much fine wine in which to imbibe out there once the 2-minute "investigation" has been completed. Why, this one might require the presence of Wray himself, since he obviously has nothing better to do.
One final question about NASCAR and Talladega: Is it really possible that, in the year 2020, NASCAR and Talladega don't have the financial wherewithal to install automatic door openers on its garages? How are these guys still having to pull those doors down with ropes? This was really the first question that came into my mind when I saw the photos.
In any event, NASCAR really does need to come up with a better hoax narrative. If other "nooses" have been planted in additional tracks around the country, they need to send someone out today to quietly remove them, because nobody is buying what they're selling.
That is all.
Today's news moves at a faster pace than ever. Whatfinger.com is my go-to source for keeping up with all the latest events in real time.