Today's Campaign Update, Part II
Today's Washington Post contains a fawning, frankly disgusting profile of Georgia gubernatorial looooooser Stacy Abrams, in an obvious attempt to boost her chances of becoming Quid Pro China Joe's eventual running mate. This is the photo the Post chose to use with the profile: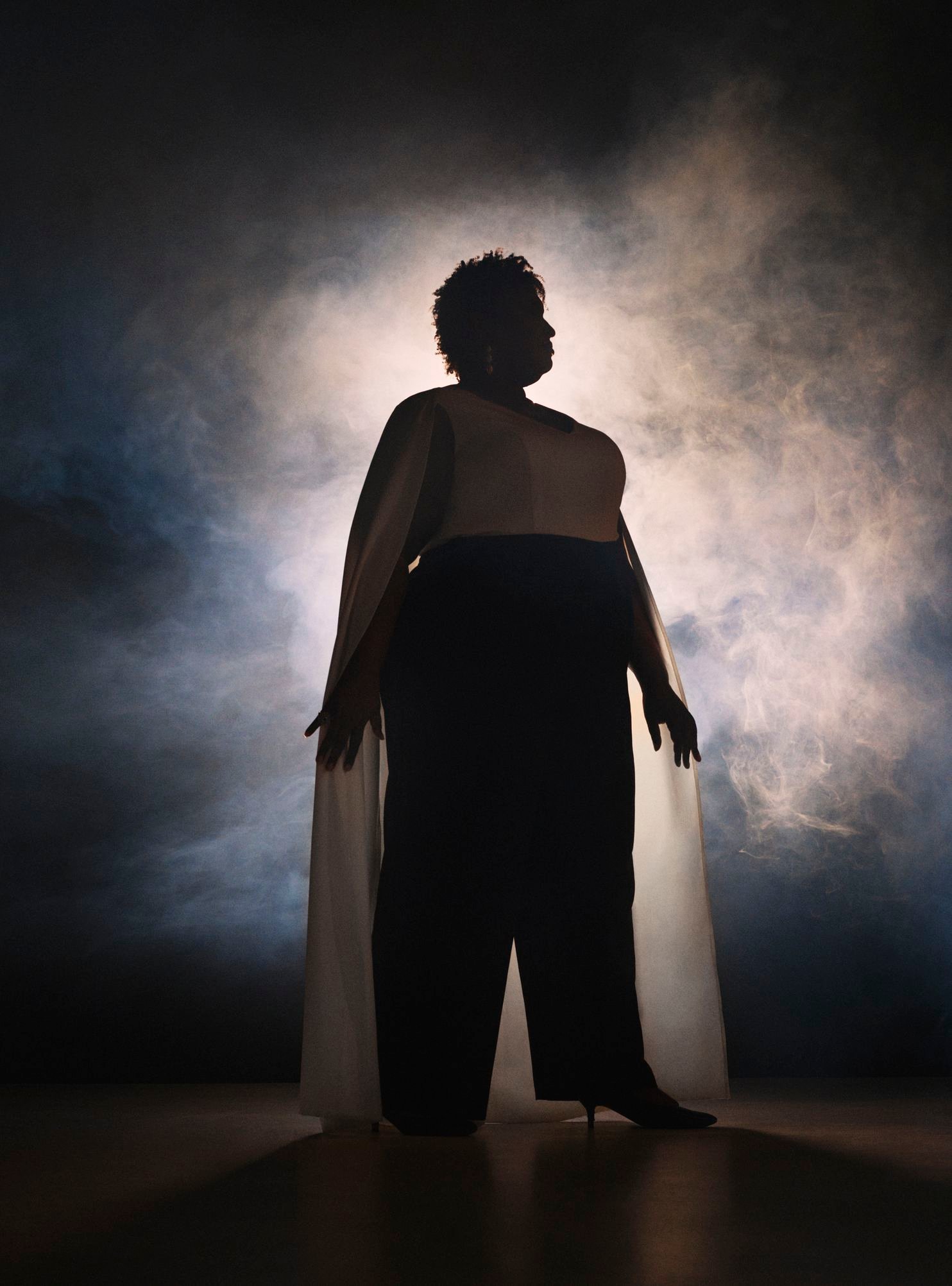 It looks like she's a one-woman solar eclipse.
Honestly, this ongoing media/Democrat effort to turn the quite un-accomplished Abrams into some sort of national super-woman is just bizarre. She's never accomplished anything more than winning an election in an overwhelmingly Democrat district to be a state representative. Yet, she has become a sort of cult hero whose supporters appear to honestly believe she is the best the national Democrat Party has to offer.
You could never make this stuff up.
By tha ordah of Govnah Ralph KKK Blackface Coonman Northam of tha Commonwealth of Vahginyah, tha Vahginyah Beach Oceanfront was ahficially closed yestahday. This heah is what it looked lahk:
See any masks being worn there? No, not the KKK masks that Northam likes to wear – I'm talking about medical masks. See any social distancing going on? These are Americans, and they have had enough of Northam's abuse based on Anthony Fauci's nonsensical advisories.
Speaking of Americans, this was the scene in Orange County, CA on Saturday:
CALIFORNIA???????? pic.twitter.com/EvkT818Wpb

— Dan Scavino (@DanScavino) May 16, 2020
Additional California freedom rallies took place Saturday in San Diego, Los Angeles and San Francisco. Cool.
Meanwhile, this happened yesterday in Oregon:
BREAKING: #KateBrown Oregon weaponizes Child Protective Services against a #LindsayGraham, of Salem, who opened her shop so her stylists can work…

CPS search her home and interviewed her children WITH NO PARENT PRESENT.

Full Video:https://t.co/d2Fwl8r7d7 pic.twitter.com/iDahm9SiDT

— TruthHammer⭐️⭐️⭐️ (@TruthHammer888) May 17, 2020
Ms. Graham has been fined $14,000 by the Alinskyite radical, Gov. Kate Brown. Graham has filed an appeal, which she will ultimately win, but in the meantime, Gov. Brown and her jackbooted thugs can and probably will make her life a living hell.
Your Democrat Party at work.
In Michigan, the hairdressers continue to fight back against the edicts of Herr Gretchen:
Another Michigan Hairdresser Breaks Lockdown As Barber Bashes 'Police State' That Shut Him Down https://t.co/qYnltasodE pic.twitter.com/rPe4bDHAwq

— The Daily Wire (@realDailyWire) May 17, 2020
Question: Why do Democrats hate hairdressers? It's a national epidemic. Weird.
The ghouls at Bloomberg politics fantasize about President Trump testing positive for the Wuhan Virus:
What happens if the president tests positive for the coronavirus? https://t.co/MCjEKlFE6I

— Bloomberg Politics (@bpolitics) May 17, 2020
It's 1937 in Berlin…oh wait, no, it's 2020 in Swampscott…
If you thought arrows in your supermarkets were bad…enjoy arrows on the sidewalk ?

Swampscott, Massachusetts paints orange arrows on the sidewalk, making them one way, restricting movement. pic.twitter.com/kuhr2jEf5P

— Marina Finnagan (@FinnaganMarina) May 16, 2020
Tim Graham at Newsbusters.com has a great writeup on the corrupt news media's continuing freakout over CBS's Catherine Herridge and her habit of – gasp! – objectively reporting actual news. Here's an excerpt:
An anonymous Democrat echoed the liberal media boilerplate:

"The problem we had with the Russia stuff and FISA stuff from day one was that people are getting two sets of news depending on what you watch," one Democratic hill staffer said. "Some Dems were willing to live with that if it was limited to Fox News. But at CBS you are giving it the imprimatur of neutrality and that of a serious news organization."

Tani admits "Herridge has been careful to never cross the line into overt advocacy," and quotes CBS officials praising her work. But it's not hard to imagine that Herridge is finding herself to be the new version of Sharyl Attkisson, where many stories are sidelined to the internet because they're too upsetting for liberals to grant the "imprimatur of neutrality." It's already happening:

[End]
As I pointed out yesterday, Herridge is obviously headed down the same path as previous great CBS reporters Sharyl Atkisson and Lara Logan, both of whom were booted off the network for their own distressing habit of upsetting anonymous Democrat staffers and their Democrat toady reporters for daring to objectively report real news. Herridge's days at CBS are obviously numbered.
He made the same prediction in 2016. How'd that work out for him?
George Soros predicts a "Democratic landslide." Easy to do when they're your voting machines, I guess… pic.twitter.com/fbqx8VliFk

— James Woods (@RealJamesWoods) May 17, 2020
Good piece at The Daily Wire detailing the fact that it took 3 full weeks for Michigan's congressional flake Justin Amash to figure out that he would have no chance to win if he became the Libertarian Party's presidential nominee this go-round. Man, I could have told him that in about 3 seconds.
Finally, President Trump fired yet another corrupt inspector general yesterday, and the Democrats and their media toadies are freaking out about it. Here's an excerpt from a Washington Times report:
President Trump on Friday announced he is firing the State Department's inspector general — the latest of several people tasked with conducting oversight on various government agencies to be pushed out by Mr. Trump in recent weeks.

In a letter to House Speaker Nancy Pelosi, Mr. Trump said he no longer had the "fullest confidence" in Inspector General Steve Linick, who has been in the position since 2013.

Amb. Stephen J. Akard, who was previously confirmed by the U.S. Senate as head of the State Department's Office of Foreign Missions, is set to take Mr. Linick's place.

Mr. Trump last month also removed former acting Defense Department Inspector General Glenn Fine from his post. Mr. Fine had also been tapped to lead a committee charged with overseeing trillions of dollars in federal coronavirus rescue spending.

[End]
Awesome.
That is all.
Today's news moves at a faster pace than ever. Whatfinger.com is my go-to source for keeping up with all the latest events in real time.