Writing at UncoverDC.com, historian Larry Schweikart has a terrific analysis arguing that the Democrat Party has made a huge miscalculation in its exploitation of the China Virus crisis, a blunder that likely has already cost the Biden/Harris ticket – or is it Harris/Biden? – the election. Schweikart further argues that the blunder will result in Democrat losses up and down the ballot.
Arguing that the Dems overplayed their hands on the China Virus and really rolled out their Soros-funded riot strategy too early in the summer, Schweikart says those mistakes have allowed President Trump to own the "law and order" issue to the point that it has now been displaced in the public's mind by the economy as the most important election issue.
Excerpt from the UncoverDC piece:
With the COVID-17 China Virus and the riots, I kept thinking "why did they roll this out so early?" Perhaps (or perhaps not) they didn't have any control over the China Virus and the national, then state, response. But the riots? Those were clearly orchestrated and pre-packaged. The Soros-backed groups could have used those at any time. By rioting so early, it gave Trump a chance to clearly be the only "law and order" candidate—so much so that polling by my friend Richard Baris has shown that by far, now, the economy has overtaken "law and order" as the #1 issue. Trump has been able to pivot from "a" strong point to his strongest suit, economic growth. Goldman Sachs, for example, has raised its third-quarter GDP estimate from 30% to a stunning 35%. Most likely, Team Trump knows that the figures are at least this good and possibly better.

[End]
This hyper-focus on the China Virus, Schweikart argues, has left most Democrat voters (who are already prone to fright by nature) all a-skeered of voting in person. This has in turn left the Biden/Harris Harris/Biden ticket and down-ballot Democrats in several key states overly-dependent in the Vote By Mail (VBM) turnout. Indeed, as Larry points out, the Democrats have decided to rely so heavily on their VBM/China Virus fright strategy that they decided to completely eschew the traditional get-out-the-vote operations on the grounds that going door-to-door is just too darn dangerous.
After all, it's a whole lot harder to convince people to be frightened of voting in person if they see Democrat campaign workers roaming their neighborhood every day, right? Right.
Schweikart believes this particular Democrat bubble is about to burst, and uses an analysis of North Carolina data as a case study.
From the UncoverDC piece:
A new analysis of North Carolina VBM by poster "byecomey" from FreeRepublic entitled "Joe is Done" should terrify Democrats who may be counting on VBM to bail out Sleepy Joe. As byecomey shows, in 2016 the Democrats were outvoted by Republicans in NC VBM (40% to 31%), but this year Democrats expect to have a 51% to 16.9% edge. As byecomey says, "This is actually bad news for Joe." According to an NBC/Wall Street Journal poll, while 47% of Biden supporters plan to vote by mail, some 66% of Republicans say they will vote on election day. The number of Democrats planning to vote by mail in battleground states rises to 57%, largely because they believe voting in person is a "health risk." After all, that's what their pals in the media have told them.

When byecomey applies this turnout to VBM statistics, he found that in 2016, the Democrat turnout was 1.872 million, who voted at an estimated 50% rate. For Democrats to match 2016 levels (remember, they lost North Carolina by over 2 points) they would need 936,000 VBM ballots. Republicans, of whom 1.571 million voted in 2016 with an estimated 18% VBM share would need 282,900 VBM ballots to match 2016 levels.

Here's where it gets interesting. Currently Democrats are on track for . . . 762,000 (under-performing by 174,000) while Republicans are voting at a rate of 288,630, or over-performing their 2016 pace by almost 6,000. Independents are over-performing their 2016 pace even more strongly, at 82,000 over 2016 levels. Want to know the even better news? Byecomey used the more pessimistic estimates for turnout of both sides. In other words, Democrats may fall short of their 2016 pace even worse, and Republicans may do even better.

[End]
Oh. Oh, my. Oh, my, my, my.
Combine all of theses factors with the facts that a) Democrats have failed to successfully force mass VBM in several key swing states, b) Democrat governors refusing to allow colleges to re-open will deny their Party its traditional edge on college campuses and depress the college-age vote significantly, and c) the GOP has racked up big voter registration margins in states like Arizona, Florida and Pennsylvania, and you have the Biden/Harris Harris/Biden bubble getting ready to suffer a Hindenberg-like catastrophe.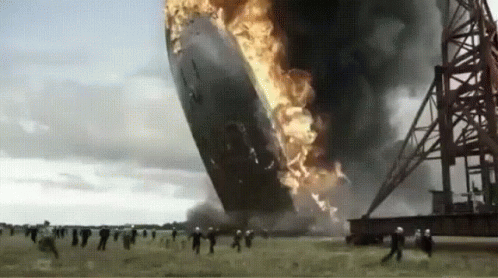 Are the Democrats panicking? You bet they are. And they should be.
That is all.
Today's news moves at a faster pace than ever. Whatfinger.com is my go-to source for keeping up with all the latest events in real time.