More Trump pardons. – 26 more altogether were issued last night as the President now appears to be winding his administration down despite all of his public messaging about the theft of the presidency by the Democrats and corrupt Republicans in coordination with Dominion Systems. In addition to the 26 pardons, the President issued commutations to three more individuals.
Included in last night's pardons are Roger Stone and Paul Manafort, two Trump loyalists whose rights were heinously abused by the Mueller Gestapo as a part of the slow-rolling coup d'etat that held the country hostage for 20 long months. The full list of the beneficiaries of these pardons and commutations can be found at this link.
Naturally, the Trump-hating corrupt news media is going berserk this morning over the pardons of Manafort and Stone. Cool.
Eric Trump tweeted this out last night – it seems especially appropriate here: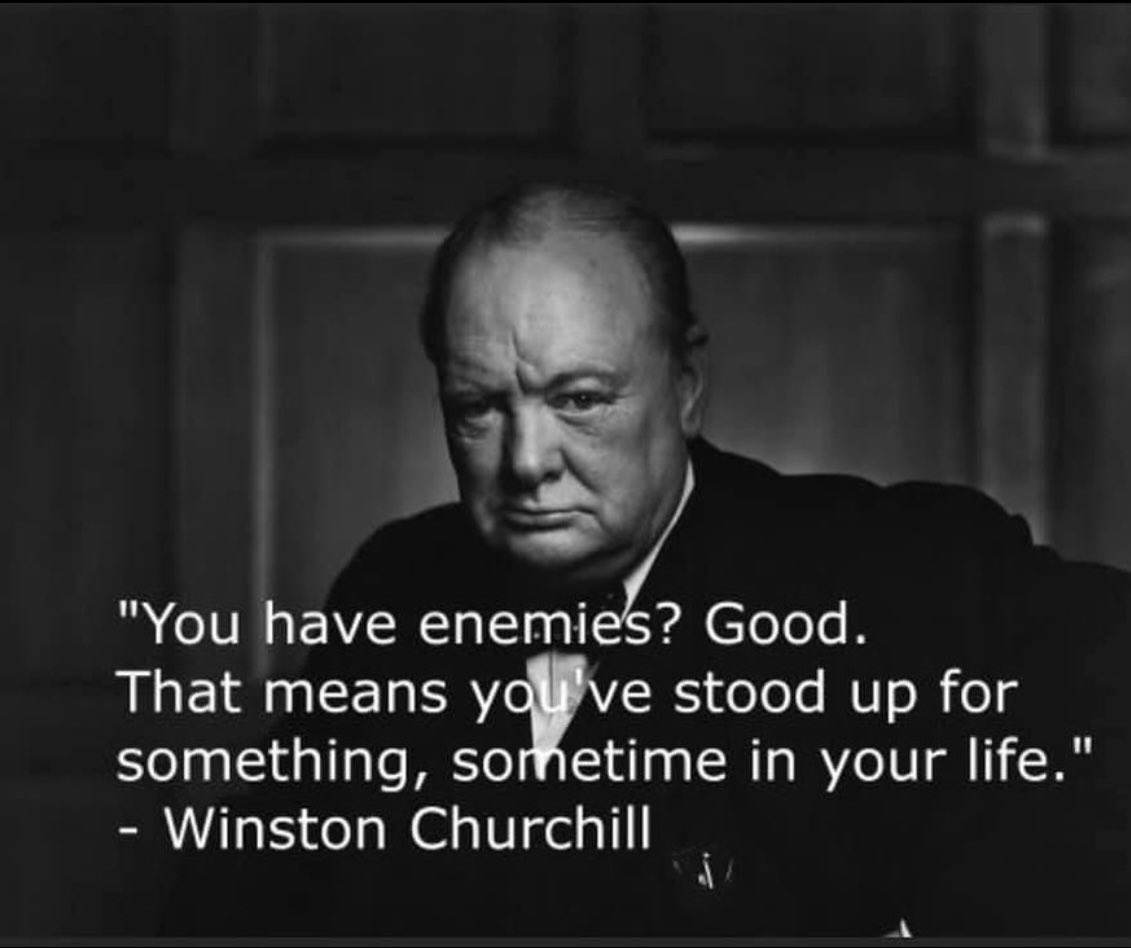 Here are two suggestions for the President's next pardons: Julian Assange and Edward Snowden.
Do it, Mr. President. Just do it.
Sassy Ben weighs in. – Sassy Ben Sasse let it be known he does not approve of these pardons, oh no, not at all:
'This Is Rotten To The Core': Ben Sasse Flames Trump Over Latest Round Of Pardons https://t.co/47tByD0s2r

— Daily Caller (@DailyCaller) December 24, 2020
Because of course he doesn't approve. He's an effete RINO, a terminally annoying clown who follows Mitt Romney around on a leash, apparently.
Imagine what a hissy fit Sassy Ben will toss if and when the President pardons Snowden and Assange. It would be glorious to behold.
Again, do it, Mr. President. Just do it.
Another Trump veto. – President Trump also issued a veto on Wednesday, though not of the $2.4 trillion in Covid/pork spending congress passed on Monday. Those bills remain in limbo at the moment.
The Trump veto yesterday relates to the $740 billion defense spending bill congress passed earlier this month with veto-proof majorities in both houses of congress. At the time of its passage, the President warned congress that he would veto the bill due to the fact that it does not contain repeal of Section 230 of the Communications Decency Act. So, yesterday he followed through on that promise, as he pretty much always does, and corrupt reporters and politicians expressed their shock. Because they're all either lying scumbags or morons.
Sorry, I know that's harsh, but it's the truth.
Speaking of lying liars who lie for a living… – I give you Anthony Fauci. The little menace to American society is in the news again this morning. Check out this tweet from the New York Times:
Dr. Anthony Fauci has been slowly but deliberately moving the goal posts on when herd immunity is possible. He is doing so, he said, partly based on new science, and partly on his gut feeling that the U.S. is finally ready to hear what he really thinks. https://t.co/W7hVXpoF0X

— The New York Times (@nytimes) December 24, 2020
"Anthony Fauci has been slowly but deliberately moving the goal posts…"
You know what "deliberately moving the goal posts" is a figure of speech for, don't you? LYING.
Yes, friends, Romans and countrymen, the New York Times, in a laudatory piece celebrating the little menace's deceitful behavior, freely admits he has been outright lying to the American public for almost a full year now about each and every aspect of this viral plague from China. Fauci admits it, too, because, you see, his lying is all for your own good.
You don't have to believe me: All you have to do is read the little menace in his own words in this excerpt from the Times story:
In a telephone interview the next day, Dr. Fauci acknowledged that he had slowly but deliberately been moving the goal posts. He is doing so, he said, partly based on new science, and partly on his gut feeling that the country is finally ready to hear what he really thinks.

Hard as it may be to hear, he said, he believes that it may take close to 90 percent immunity to bring the virus to a halt — almost as much as is needed to stop a measles outbreak.

Asked about Dr. Fauci's conclusions, prominent epidemiologists said that he might be proven right. The early range of 60 to 70 percent was almost undoubtedly too low, they said, and the virus is becoming more transmissible, so it will take greater herd immunity to stop it.

Dr. Fauci said that weeks ago, he had hesitated to publicly raise his estimate because many Americans seemed hesitant about vaccines, which they would need to accept almost universally in order for the country to achieve herd immunity.

Now that some polls are showing that many more Americans are ready, even eager, for vaccines, he said he felt he could deliver the tough message that the return to normal might take longer than anticipated.

"When polls said only about half of all Americans would take a vaccine, I was saying herd immunity would take 70 to 75 percent," Dr. Fauci said. "Then, when newer surveys said 60 percent or more would take it, I thought, 'I can nudge this up a bit,' so I went to 80, 85."

[End]
So, he's nudging it up a bit based on polls, a clear admission that he's been lying and waiting on the polls to authorize his next lie, because he really doesn't know a damn thing about any of this and doesn't want to admit it in public, since he's paid millions of dollars a year to actually know stuff.
The little menace is nothing more or less than just another corrupt DC politician, triangulating his message – to borrow a Clinton phrase – to the public based on polls. This is not science; this is tyranny, a tyranny of clueless "experts" that has served as the basis for our nation's entire insane response to this virus.
It's the sort of tyranny that leads directly to this kind of lunacy on the cable fake news channels:
CNN guest Dr. Andrew Pastewski on his message to Americans this morning: "Christmas should not be fun this year" pic.twitter.com/TSQTrTnzoi

— Tom Elliott (@tomselliott) December 24, 2020
It's as if no one on CNN or MSNBC is capable of noticing the simple, unarguable fact that this latest outbreak of the China virus has taken place as we are all social distancing and wearing masks. These two practices do nothing to stop the spread of this virus – nothing at all. Not a damn thing.
They are no different than what homeland security does at our nation's airports: Meaningless, ineffective gestures designed to instill public confidence while in fact doing little or nothing to actually make us safer.
IF MASKS WORKED, WE WOULD NOT BE HAVING THE CURRENT OUTBREAK.
Seriously, how hard is this? But 90% of the public just regurgitates the media/Fauci talking points because we have become a nation of pathetic sheep.
There will be no New Roundup on Friday for obvious reasons.
Merry Christmas to you all.
That is all.
Today's news moves at a faster pace than ever before. Whatfinger.com is the only real conservative alternative to Drudge. It's the tool I use to help keep up with all the day's events, and it should be your tool, too.