Tonight's Campaign Update
(Because The Campaign Never Ends)
Devin Nunes, ranking GOP member on the House Intelligence Committee, sent the letter below to Chairman Bug-eyes Schiff Friday evening, demanding he testify in private before members of the House Intelligence, Foreign Affairs and Oversight Committees. Those are the three committees who have been participating in Schiff's interrogations in the Capitol basement for the past month.
The letter is self-explanatory: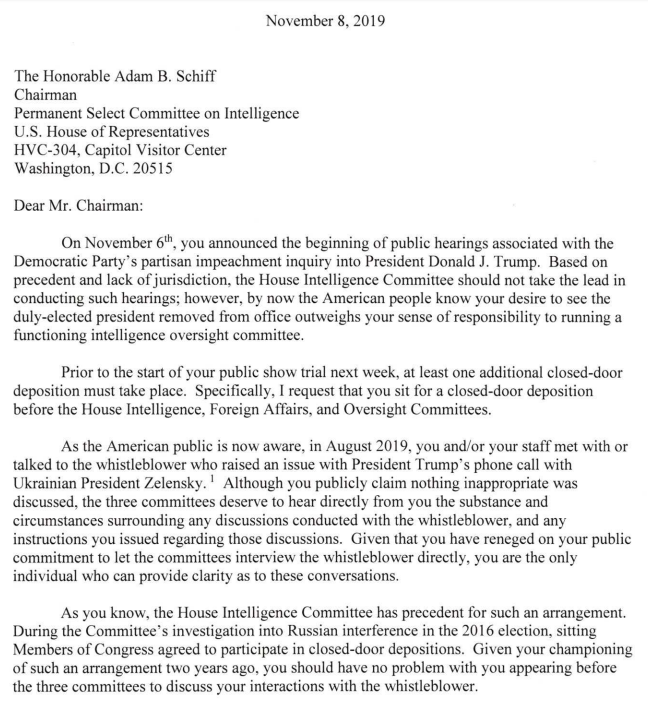 No one should expect Schiff to have the personal integrity to comply with Nunes's demand.
That is all.
Today's news moves at a faster pace than ever. Whatfinger.com is my go-to source for keeping up with all the latest events in real time.