Today's Campaign Update, Part II
(Because The Campaign Never Ends)
I don't want to make light of today's impeachment hearing held by the House Judiciary Committee…ok, who am I kidding? – Of course, I want to make fun of today's impeachment held by the House Judiciary Committee.
Why? Because it's a damn circus run by circus clowns, that's why.
Embattled Patriots Wide Receiver Antonio Brown was accused by his former doctor in Pittsburgh in a court filing today of repeatedly farting in the doctor's face while he was undergoing an exam, and all I could think of was, hey, he'd be a perfect Democrat member of the House Judiciary Committee. I mean, why not have a Democrat up there who does nothing but fart at witnesses? He'd make a hell of a lot more sense than the actual Democrats did.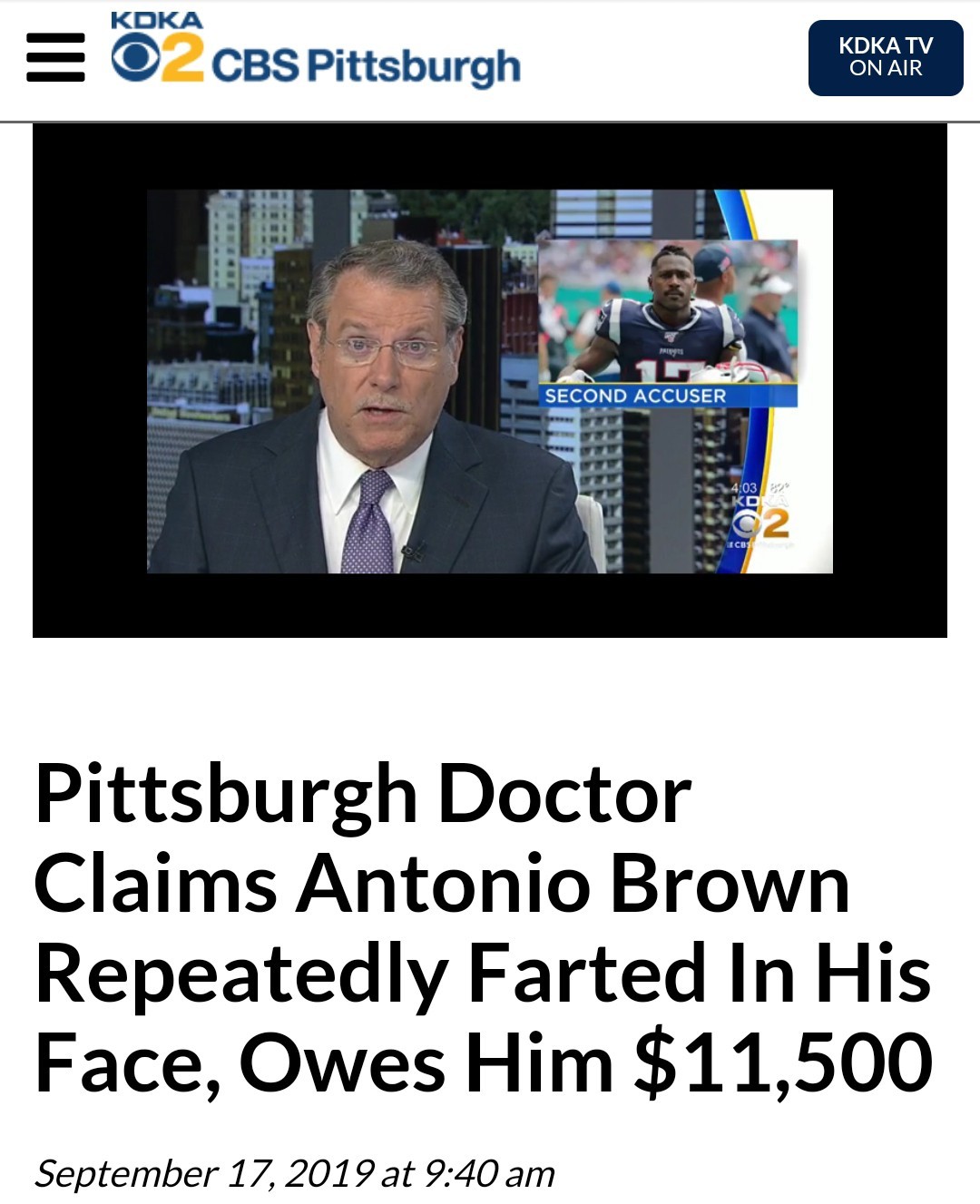 Honestly, I don't know how Cory Lewandowski kept a straight face during the first hour of this sham process, which was all I could stand to watch. It is as if Nancy Pelosi decided to pack this committee with the very dimmest bulbs in her entire caucus, and identifying the dimmest among that collection of universally dim bulbs is no easy task.
Here are the first four Democrat members who questioned Lewandowski during the hearing's opening hour:
Jabba the Nadler
Stephen "I'm gonna eat me some friiiiiiiiiieeeeed chicken" Cohen
Sheila "We landed men on Mars and planted our flag there" Jackson Lee
Hank "I'm really worried Guam might capsize if we keep moving people there" Johnson
How do you treat this lineup of nitwits, miscreants and ne'er-do-wells seriously? It's a damn clown parade, it really is.
So, you tell me, why not have an NFL player who's about to get kicked out of the NFL up there just farting into the microphone? It would be every bit as serious an endeavor and deserving of respect as the travesty the Democrats rolled out there today.
That is all.
Today's news moves at a faster pace than ever. Whatfinger.com is my go-to source for keeping up with all the latest events in real time.