They hate you and would rather you were dead. – Life would be so much easier for them if you were, after all. Our resident Sock Puppet-in-Chief, China Joe Biden, cares so little about the mushrooming crisis at the Texas/Mexico border that he called a lid on Monday at 1:13.
From a story at the Washington Examiner:
The White House called a "lid" at 1:13 p.m. on Monday, signaling President Biden was not due to make any public appearances during the rest of the day despite growing questions about the emergency at the border, his administration's commitment to transparency, and his work rate.

In contrast, former President Donald Trump saturated headlines with two media appearances while surrogates, including his former spokeswoman Kayleigh McEnany, heaped further pressure on 78-year-old Biden.

Trump used an appearance on Fox News to condemn the transparency of Biden's administration.

"There is none," he said. "And, you know, I guess you're supposed to have a press conference on Thursday. But the questions will all be softballs."

[End]
Hey, c'mon, China Joe's tapioca pudding was getting warm – he can't just be expected to eat that stuff at room temperature, can he?
We have no word from the White House if the Sock Puppet was awakened on the news of the mass shooting in Boulder, Colorado, but it's a safe assumption that his handlers just let him rest. Why waste the time bothering someone who isn't in charge of anything, after all?
Speaking of people who aren't in charge of anything at all… – The future DC Swamp sock puppet-in-waiting, Kamala Harris, continues to have deep trouble matching her sorority girl giggles and laughs to the situation at hand. Harris's tendency to resort to completely inappropriate laughter whenever she's asked a difficult question that she knows she can't answer honestly has plagued her throughout her political career, and nothing has changed since she was installed as Vice President after a stolen election.
Yesterday, she was asked if she would be visiting the border as she prepared to board Air Force 2. Watch the literal panic in her eyes as she first stammers around for an answer of some sort (how could she not have been prepared by her own handlers with talking points for this exact question?) before finally defaulting to laughing about the major humanitarian and national security crisis she and her administration have intentionally caused:
Apparently, the border crisis is now a laughing matter for the Biden administration.

WATCH: VP Kamala Harris laughs when asked if she has any plans to visit the border. pic.twitter.com/z3AdoFX0Dq

— Steve Guest (@SteveGuest) March 22, 2021
This is so disturbing on so many levels. First, she had clearly not been at all prepared in advance with talking points to address this exact question, one which her evil handlers had to have known would be on everyone's minds. How is that even possible?
The still-growing press uproar over this crisis and the administration's refusal to allow reporters to cover it has been building for a week now, and the nominal Vice President of the United States has obviously not been properly briefed by her talking points monkeys so that she can at least recite a rote non-answer to what any idiot would know is going to be the first question she gets asked. That is an almost unbelievable failure by her communications staff.
That said, it is even more disturbing that Harris herself has so little concern about the situation and the people who are suffering as a result that she has not given at least the few moments' thought necessary to come up some dishonest sophistry like "my busy schedule prevents me from traveling to the border right now, but my heart goes out to those who are directly involved, and I plan to go there soon. We just need to nail down the details."
There. It took me about 30 seconds to come up with that. This is not hard, especially when you're a Democrat politician who is willing to just spin the most convenient lie available if it gets you out of an uncomfortable situation. But Kamala can't even do that.
And this is the completely unqualified person who will be our new nominal president in a matter of months. Or maybe in a matter of weeks. Or days, the way China Joe is fading before our eyes.
Frighteningly – and unintentionally hilariously – Harris was at that moment on here way down to Florida to offer "help" to that state, visiting a food bank and giving a talk in Jacksonville about all the lovely things the fake stimulus bill is going to do for the people there.
As she arrived at the Jacksonville airport, she sent out this ironic tweet:
Hey Florida! Help is Here. pic.twitter.com/XYt2NVUxs4

— Vice President Kamala Harris (@VP) March 22, 2021
Ronald Reagan once famously said that the most dangerous 9 words in the English language are "I'm from the government and I'm here to help."
This is even worse. This is a person from the basket case, 3rd world state of California flying from Washington, DC to the extremely well-run state of Florida to offer her own special brand of "help."
You just could never make this stuff up, folks.
Meanwhile, the photos are out and they are ugly. – Despite the administration's Soviet-style efforts to muzzle the media in its efforts to cover the border story, photos taken by guards at the concentration camps along the border emerged into the public domain on Monday and have spread all across social media, as I reported yesterday.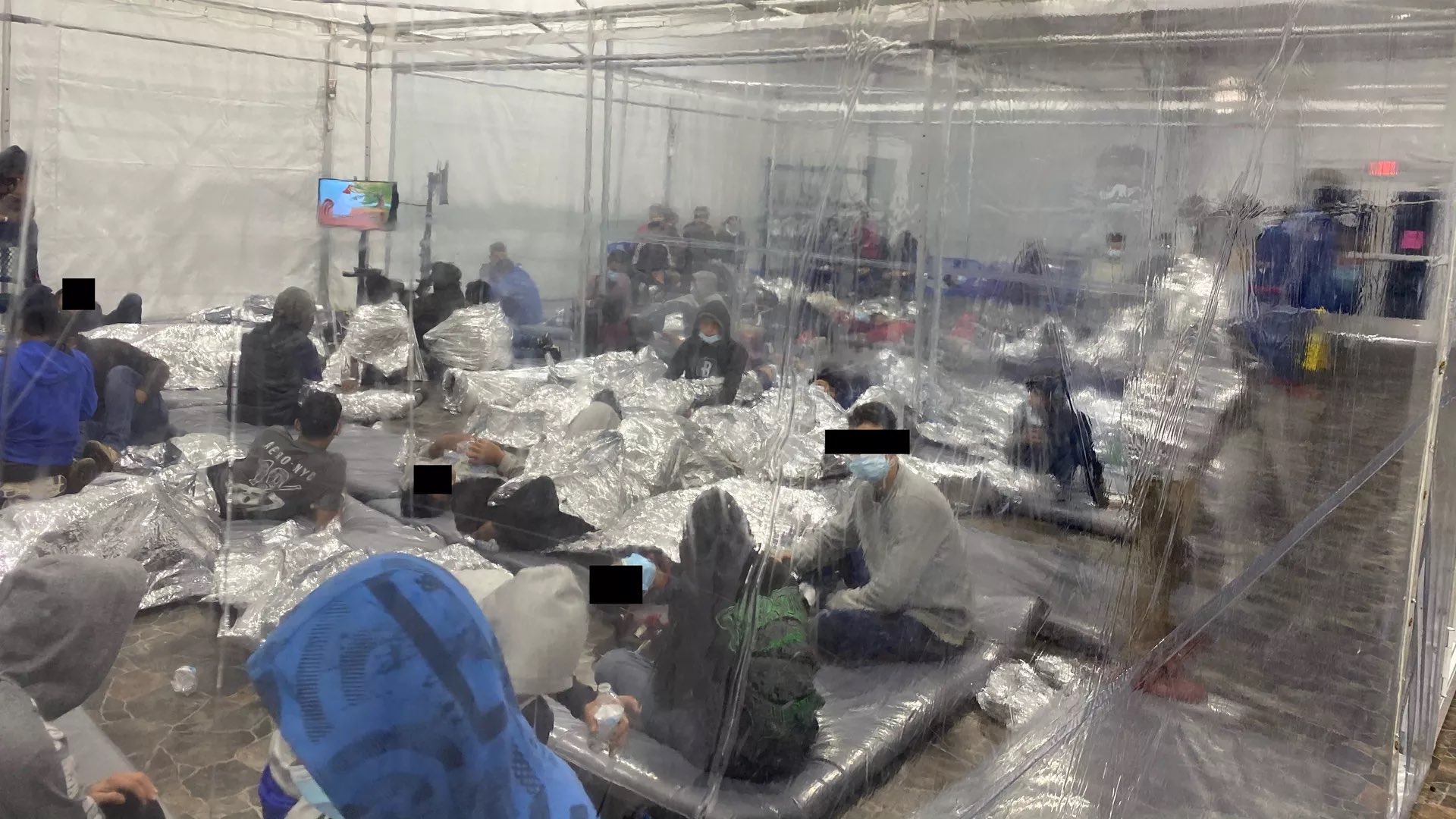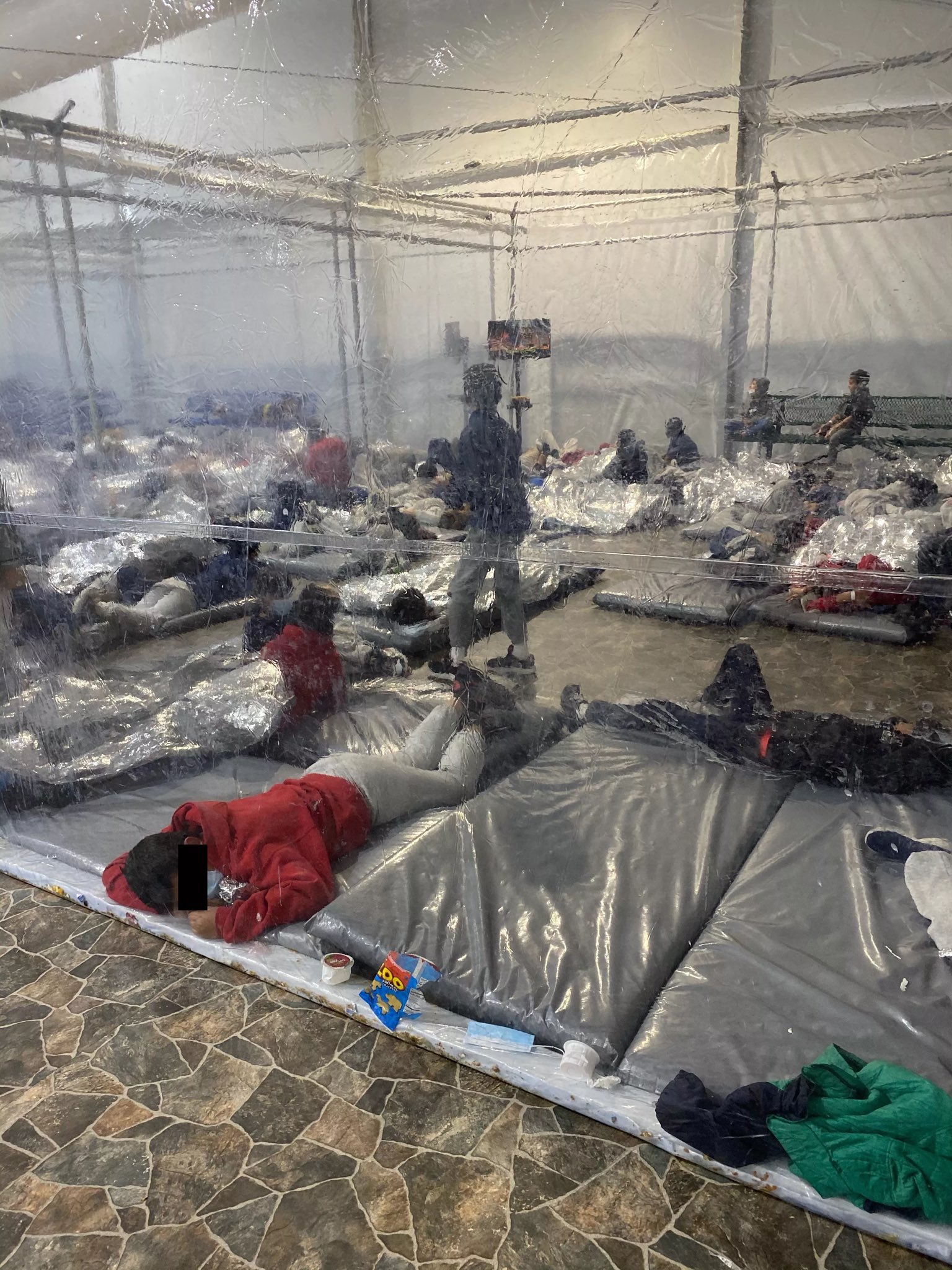 It looks like the "humane" and "compassionate" Biden people took down the Obama-era chain link fences and replaced them with plastic curtains, and laid some linoleum on the concrete floors, but otherwise these are the exact same conditions Biden and Obama oversaw during the course of their 8 years in office. The fact that your friends on the political left are not every bit as outraged about these photos they pretended to be during the Trump administration just shows you what utter hypocrites they are.
But you already knew that and you somehow love them anyway.
Oh, hey, maybe this will get their attention. – In news we can only hope to get from a non-U.S. media source, the London Daily Mail ran an expose' on Monday detailing how Mexico drug cartels and gangs are finding the Biden/Harris policies so accommodating that they are now shifting their efforts from smuggling drugs to just smuggling people instead.
I swear I'm not making this stuff up.
Mexican cartels ratchet up human trafficking ops amid Biden policy https://t.co/Qn8sYZ4YoR via @MailOnline

— president-elect bubba (@StealthBubba) March 23, 2021
From the story at the Daily Mail:
Ruthless Mexican cartels are exploiting Joe Biden's relaxed immigration stance to turn people trafficking into a billion-dollar racket 'worth more than dope', a DailyMail.com investigation can reveal.

The president tore up hardline Trump policies after taking office but denies sparking a crisis along the southern border where authorities are struggling to deal with a surge in migrant families and unaccompanied kids crossing illegally.

A slew of experts and well-placed law enforcement sources have told DailyMail.com, however, that notorious drug gangs including the Gulf Cartel and Los Zetas are seizing upon the reforms to ratchet up human trafficking operations.

As one source told us: 'The cartels have realized that under Biden there is serious money to be made from people trafficking without any of the distribution issues you face with narcotics. People are the new dope.'

DailyMail.com visited a handful of border towns this week along the Rio Grande Valley, the southernmost tip of Texas and the frontline in what Biden officials insist is an immigration challenge rather than a full-blown crisis.

…

Last week Republican lawmakers shared a shocking video that Jones obtained of masked cartel smugglers ferrying a line of immigrants across the Rio Grande.

'Remember that every Mexican citizen that you see crossing the river is worth 2,500 bucks. If they're Venezuelan, Guatemalan or Honduran they paid $3,000.

'If they're Chinese they paid $5,000. If they're Middle Eastern or Russian they paid $9,000. If you're a higher value commodity they make sure you get over at a quieter spot.'

According to U.S. Customs and Border Protection, the number of migrant apprehensions reached 78,323 in January 2021 – double the amount from January 2020.

[End]
So, yeah, the cartels now can make more money trafficking in human beings than they can trafficking in drugs, and Harris is giggling while China Joe sleeps the afternoon away.
These people are evil, they hate you, and would rather you were dead. Never forget that, because once you understand and accept those truths, everything they do and say makes perfect sense.
That is all.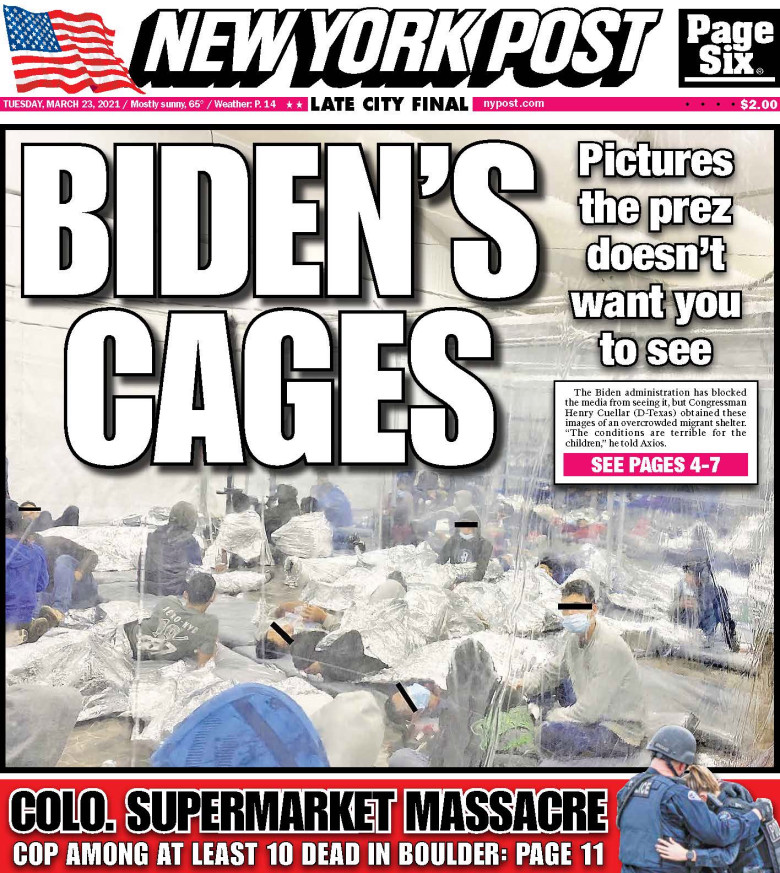 Today's news moves at a faster pace than ever before. Whatfinger.com is the only real conservative alternative to Drudge. It's the tool I use to help keep up with all the day's events, and it should be your tool, too.