When most of us hear the term "coyote" used in the context of illegal immigration across our southern border with Mexico, we think about human traffickers who extort huge amounts of money from poor Mexicans and other Latin Americans to smuggle them across the border.
As it turns out, all of the blue-check media wonders on Twitter who have spent the last five years sagely pontificating about the evils of limiting illegal immigration think the term means this: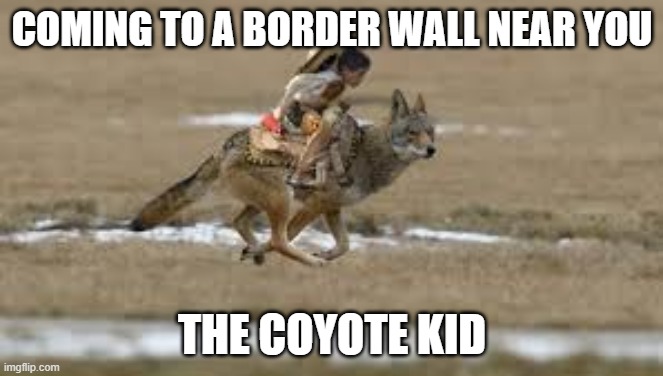 Discuss away.
That is all.
Today's news moves at a faster pace than ever. Whatfinger.com is the only real conservative alternative to Drudge, and deserves to become everyone's go-to source for keeping up with all the latest events in real time.