In case any of you still believe the media lie that the New York Post stories are based on falsified data and that the laptop in question wasn't really Hunter Biden's, here is a pic of the email Hunter Biden's lawyer sent to the pawn shop owner, summarizing the phone conversation they had on Tuesday in which the lawyer asked for the laptop back.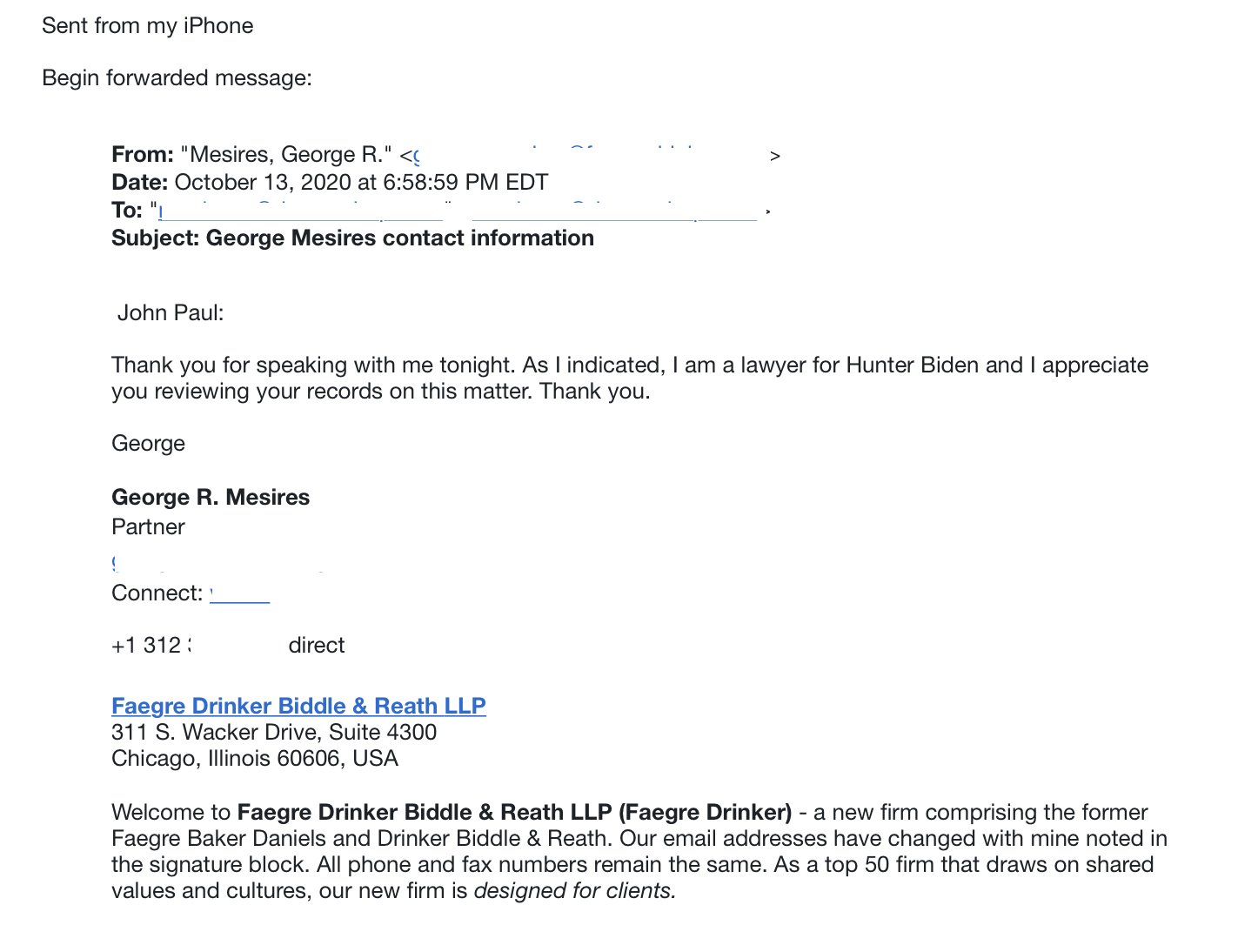 If it wasn't Hunter's laptop, whose laptop was lawyer Mesires asking for?
That is all.
Today's news moves at a faster pace than ever. Whatfinger.com is the only real conservative alternative to Drudge, and deserves to become everyone's go-to source for keeping up with all the latest events in real time.