So, last night we had a classic presidential/vice presidential debate: A moderator who is a Democrat activist posing as a journalist for a leftist media outlet; a moderator whose every question was slanted in a way to be hostile to the Republican and a puffball to the Democrat; a moderator who constantly interrupted the Republican but not the Democrat.
We also had a Republican candidate who was constantly interrupted and held to time restrictions, but who nonetheless attempted to answer every question that was asked of him; a Democrat candidate who was never interrupted, never held to time restrictions and has yet to answer a single question asked of her; and a Republican candidate who won the debate despite having to play a game of two on one.
Wash, rinse, repeat. This is the template for these quadrennial farces we have come to call "debates."
Susan Page is a disgrace; Kamala Harris is an obnoxious, smirking valley girl who is really the Democrat Party's ultimate presidential candidate; and the Commission on Presidential Debates should be blown up into a million pieces and scattered to the winds.
But in two weeks, President Donald Trump will participate in another debate with Joe Biden, one that will be moderated by another Democrat activist posing as a journalist who in fact is a former Biden intern. Yet, you are supposed to suspend your disbelief and mindlessly assume that this moderator will somehow be "fair" to the President, just as you are supposed to assume Chris Wallace was. Because, after all, they're "journalists."
It's like that scene from "Ghostbusters," where Dr. Peter Venkman is proposing to "clean" a library of ghosts using the team's nuclear powered entrapment tools. When the facility manager questions whether this is a good idea, Venkman simply responds with "Back off, man…I'm a scientist" as if that is all the answer required.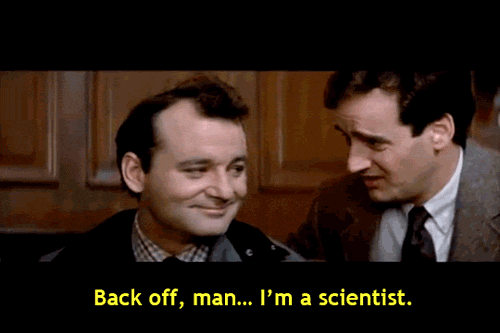 At some point, the Republican Party is going to have to stop pretending that "back off, man, I'm a journalist" is a satisfactory answer, because Chris Wallace and Susan Page are not journalists: They are activists for the enemy party. These "debates" are farces, and they must end. I had hoped the extremely unconventional Donald Trump would do that in 2016, but instead he used them to his advantage. He is attempting to do the same thing in this election cycle.
But Trump can do this because of the sheer force of his will and personality; he is far from a standard issue Republican. We have witnessed cycle after cycle in which GOP stiffs like Mitt Romney and John McCain and George W. Bush emerge from these 2 on 1 battles either scarred, or, in the case of Romney and McCain, irreparably damaged.
For his own part, the Vice President fared quite well. Say what we will about Pence being a bit of stiff himself, he is also tough and smart and very concise and careful in the language he uses. The contrast he provides to the smirking, giggling, bald-faced lying Harris is stark and helps the ticket from a public confidence perspective.
But in a fair set-up, one in which we either had a truly-impartial moderator or a second seat like Mollie Hemingway to offer up some tough questions directed at the Democrat, Harris's facade would fall completely apart.
If the Commission on Presidential Debates cannot find a way to provide a more fair set up in 2024, then it is long past time to blow the entire process up. The GOP needs to quit playing the abused spouse here and refuse to put its candidates through anymore of these farces.
That is all.
Today's news moves at a faster pace than ever. Whatfinger.com is the only real conservative alternative to Drudge, and deserves to become everyone's go-to source for keeping up with all the latest events in real time.