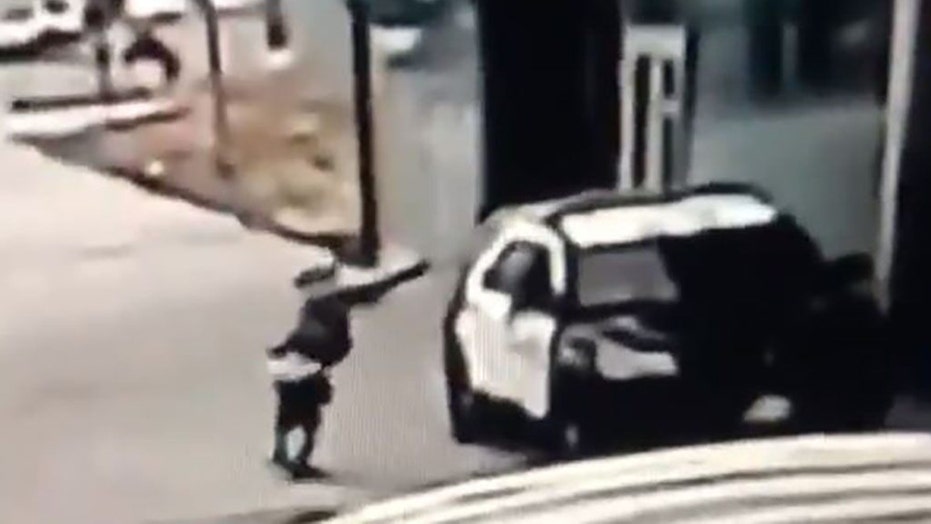 Some items of general interest related to the campaign:
Today, 51 days before Election Day, Joe Biden has zero campaign events scheduled. This is his third consecutive day with no campaign events on the calendar. Can't help wondering if this frail, elderly, declining man has had some sort of health event.
For those who follow polls, Fox News has issued its latest fake poll for all of its hosts to exhaustively parrot for the next five days, this one showing Biden leading nationally by just a 51-46 margin. For comparison, the final Fox poll prior to Trump's victory in 2016 showed the Pantsuit Princess with a lead of 4%.
Some other items of interest within that Fox poll:
– Voters believe Trump will win by a margin of 51% to 43%
– The President's job approval is at a 5-month high of 48%
– His approval on the economy is 53%
– This is the first Fox poll that has taken the time to focus its sample on the more-relevant 'likely voters'
– The percentage of respondents who view the economy as being "strong" as opposed to "fair/poor" is now 38%, up from just 20% in April.
All in all, uniformly good news for President Trump, if you believe in polls.
You have to go to a UK news outlet to learn about it, but two police officers were shot by a Biden supporting domestic terrorist in Los Angeles last night.
NEW: Video shows ambush on police in Los Angeles County. 2 deputies shot in the head, taken to hospital in critical condition. Suspect fled the scene pic.twitter.com/1wBGdW937W

— BNO News (@BNONews) September 13, 2020
In years past, such a malicious act of attempted murder would have resulted in a vigil outside the hospital, as concerned citizens gathered to support the policemen and their families.
Instead, this incident resulted in Black Lives Matter domestic terrorists showing up to block entry into the emergency room and chant "I hope they die!":
To the protesters blocking the entrance & exit of the HOSPITAL EMERGENCY ROOM yelling "We hope they die" referring to 2 LA Sheriff's ambushed today in #Compton: DO NOT BLOCK EMERGENCY ENTRIES & EXITS TO THE HOSPITAL. People's lives are at stake when ambulances can't get through.

— LA County Sheriffs (@LASDHQ) September 13, 2020
.@LACoSheriff Villanueva to Discuss Ambush Shooting of 2 LA Sheriff's in Compton, 10PM at St. Francis Med Ctr in Lynwood.

— LA County Sheriffs (@LASDHQ) September 13, 2020
That is how depraved the Democrat Party and its base of support has now become.
Speaking of Democrat depravity, it is becoming increasingly obvious that the rash of wildfires in western states – which depraved Democrat politicians like to blame on "climate change" – are actually the work of an organized by the Antifa/BLM domestic terror complex:
Four Arrested for Arson as Democrats Blame Wildfires on Global Warming https://t.co/xp8EkXf7Ea via @BreitbartNews

— Catturd ™ (@catturd2) September 13, 2020
FBI officials in California, Oregon and Washington are denying this, but we all know that Christopher Wray's FBI, like the news media, is just a raging dumpster fire of anti-American dishonesty. The truth is becoming increasingly obvious with every passing day.
Finally, speaking about Biden voters, Kurt Schlichter posed this very accurate question on Twitter last night:
Why is it so hard for Democrats who aren't Tulsi to be against child sex exploitation?

— Kurt Schlichter (@KurtSchlichter) September 12, 2020
In light of the almost-uniform and vicious defense by Democrat and media figures of Netflix and its distribution of the rank child pornography film "Cuties," it's a really good question, isn't it?
That is all.
Today's news moves at a faster pace than ever. Whatfinger.com is my go-to source for keeping up with all the latest events in real time.