So, now we know what it takes for police unions to do the right thing in a presidential election. – The National Association of Police Organizations, an umbrella organization that represents 1,000 local police unions with more than 241,000 members, formally endorsed President Donald Trump in his bid for re-election on Wednesday. This is a big win for the President and fellow Republicans, who stood by dumbfounded in 2008 and 2012 as this same association and most of its local organizations endorsed the aggressively anti-police Obama/Biden ticket.
Think about that for a minute: Why would any police organization have ever endorsed a Democrat presidential candidate? Or any Democrat for any office, for that matter? Why did this particular organization feel so conflicted when faced with the clear choice of the very pro-police Donald Trump and the extreme anti-police Pantsuit Princess in 2016 that it decided to sit that one out rather than do the right thing?
The fact that this endorsement of a Republican had to be basically forced out of the NAPO by the growing movement to defund police departments by Democrat mayors and city councils just reinforces the image of unions in general being corrupt organizations bought and paid for by leftwing political interests.
So, thanks, NAPO, for finally doing the right thing; but man, it has been way too long in coming.
Big hack in Twitterville. – Some enterprising soul or group of souls performed a hilarious hack on Twitter world yesterday. Early in the evening, the accounts of prominent figures like Bill Gates, Jeff Bezo, Barack Obama and Joe Biden and many, many more – including Twitter's own support account –  suddenly tweeted out the same message: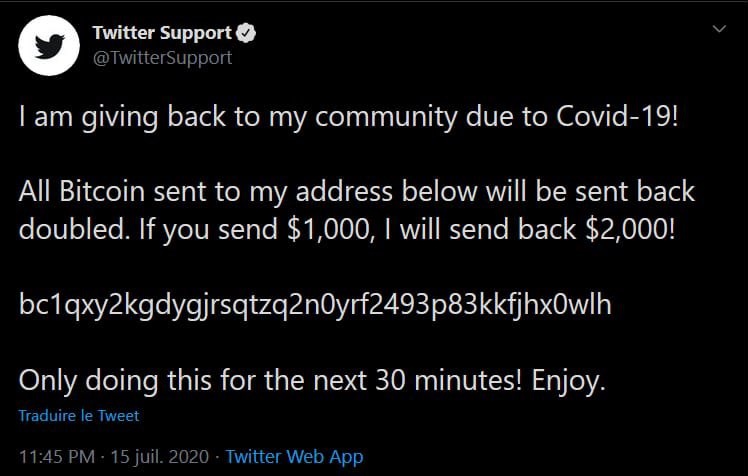 Here's the punch line: The hackers only attacked verified, so-called "blue-check" accounts that have become literal badges of honor among all the corrupt, leftwing reporters and editors in our fake news media. In order to address the issue, Twitter was forced to actually deactivate every "blue-check" account for the better part of an hour.
Here was the scene at the New York Times building in Manhattan:
This is what it looked like at CNN:
Meanwhile, this is how every other Twitter user felt as the momentary calm and rationality settled in over the social media platform: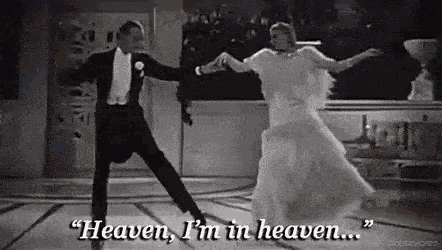 Twitter's stock is crashing this morning as a result of this hack, which was achieved through the use of Twitter's own employee tools.
Imagine that.
So, just like he did twice in 2016, then? – President Trump switched out campaign managers last night, and now the drumbeat of "this is the beginning of the end for Donald Trump" will start up in the corrupt news media for the 1,123rd time.
Upon learning of the news, Fake Jake Tapper sagely pronounced on his freshly-restored blue-check Twitter account that this means that the President is seeing all the same terrible polling data everyone else is seeing. Actually, what it most likely means is that the President is making exactly the same move he made on June 20, 2016, when he replaced Cory Lewandowski, a virtual novice who had never managed a major campaign before, with Paul Manafort, a seasoned pro.
Like Lewandowski, Brad Parscale, a social media and data specialist, is a novice as a campaign manager who has largely been blamed for the screw-ups that happened with last month's Tulsa rally. He is being replaced by Bill Stepien, who actually has experience running campaigns. As we move into the meat of this race, this particular move should come as no surprise to anyone.
And Stepien had better perform well and with great energy, given that Trump fired Manafort 50 days after he hired him because, as Trump hilariously said, he was "low energy." Manafort was replaced by the combination of Steve Bannon and KellyAnne Conway, and the rest is history.
Parscale will remain with the campaign and continue doing what he does best.
132 shootings in 10 days, and Bill de Blasio's response is painting Marxist slogans on 5th Avenue. – The violent crime rate in New York City is skyrocketing directly as a result of the actions taken by Marxist Mayor Bill de Blasio, whose real name is Warren Wilhelm.
As Patrick Brosnan points out in the New York Post, the city saw its bloodiest month of June in history thanks to de Blasio, and has witnessed 132 shootings in just the past ten days:
Our spineless leaders in City Hall and the City Council ­labored through all the familiar excuses and p.r. machinations: outrage at the lack of gun-control laws; scorn for an ineffective New York Police Department; talk of the depressive effects of coronavirus lockdowns. Titanically unaware, they refuse to ­accept that the guns and their owners never left New York — notwithstanding their impassioned claims that Gotham is still "the safest big city in America."

Cold, and steely efficient, these guns had been hidden at the bottom of bureau drawers, behind radiators and in glove compartments, waiting patiently to be called into service. The first call to service followed bail "reform" in January. The effect of the misguided law was swift and terrifying.

Shootings surged 28 percent in the first 30 days. Empowered criminals learned quickly that carrying an illegal gun in the Big Apple was no longer a big deal. Those once-hidden handguns were now riding in waistbands, readily available, itching to hurl deadly projectiles at eyewatering speeds in a blaze of heat and smoke.

Some criminals began to ­behave as if they had a carry permit in their wallets. To be sure, not all of Gotham's criminals were fully empowered — yet. Many still had the metaphorical scar tissue from an ­encounter with the plainclothes anti-crime units. So they ­remained cautious, ever wary of a plainclothes team silently ­descending on them.

The indefensible killing of George Floyd on May 25, however, set in motion a series of events that turned the criminals' partial carry permits into full ones. In the June riots, 478 officers were injured, 198 police vehicles burned, police precincts were ­attacked and overrun.

In the wake of this carnage, and the destruction of almost 1,000 businesses, Mayor de Blasio, dim at best, swiftly instituted two policies. First, he eliminated the anti-crime units. Then he doubled down on July 1, erasing $1 billion from the NYPD's crime-fighting budget overnight: a devastating one-two punch to the NYPD and law-abiding New Yorkers.

The criminal was now fully empowered, the thin blue line stretched to the breaking point.

[End]
It's a devastating piece. Go read it in full. You'll be glad you did.
That is all.
Today's news moves at a faster pace than ever. Whatfinger is my go-to source for keeping up with all the latest events in real time.