Being "woke" = going broke. – At least that appears to be the case for Collin Kaepernick-supporting Nike. In case you missed it, the woke shoe maker that seems to have contracts to supply the shoes and uniforms for most major sports teams across the globe somehow managed to report a princely $790 million loss for the 4th quarter of 2019.
The company blames part of the loss on store closures related to COVID-19, but that can't be true, given that none of those closures took place until late in the first quarter of 2020. Nike also announced that it will be executing a big layoff as the result of its losses, which come on the heels of the massive, Kaepernick-focused advertising campaign it ran during the second half of 2019.
Here is a corporate BS-filled statement issued by Nike:
"Consumer Direct Acceleration is the next digitally empowered phase of our strategy," Nike said in a statement. "We are building a flatter, nimbler company and transforming Nike faster to define the marketplace of the future. We are shifting resources and creating capacity to reinvest in our highest potential areas, and we anticipate our realignment will likely result in a net loss of jobs."

[End]
Blah-blah-blah, yada-yada-yada, losses and layoffs. Bad management reaps bad results. Tough.
CNN's Ryan Lizza is the Jim Acosta of Yameche Alcindors:
This actually happened. pic.twitter.com/JTRUu4lsr7

— Breitbart News (@BreitbartNews) June 29, 2020
You just could never make this stuff up, folks. That question is something you might expect a snot-nosed 12 year-old junior high dumbass to ask. This is why the White House should never hold another press briefing and should revoke all press passes. These corrupt reporters are a pestilence on our country.
Ever wonder what Dr. Fauci does with that mask once he thinks the cameras have been turned off? – Now we know:
Cameras off?
Good, I can take off this mask then.pic.twitter.com/e5Bid3k1lc

— America MUST Unite ⚖️?? (@chadkanera) June 29, 2020
This man is a national menace who has lied to us every step of the way. For him, it's all just a show.
Can't get any real information about what's happening in Texas related to COVID-19? – You are in that boat if you rely on TV or the newspapers for your "news." They only report the top-line number, which is the number of new "cases," a number we all know is hyper-inflated by hospitals so they can maximize revenue from the federal government.
If you want real, actual detailed information, you are left to go to Twitter, of all places. Specifically, you must go to Alex Berenson's Twitter feed. Yesterday, he received an email from a senior executive at one of the state's major ER chains of hospitals:
Wondering what's really happening in Texas? Here's the email, from a senior executive at a Texas ER chain that sees thousands of patients a month. He went on the record – a brave move. I'm going to let him speak for himself. (Two tweets of screenshots. Worth reading to the end.) pic.twitter.com/4xuBdTIFIc

— Alex Berenson (@AlexBerenson) June 30, 2020
Here are the attachments (this is long but worth the read):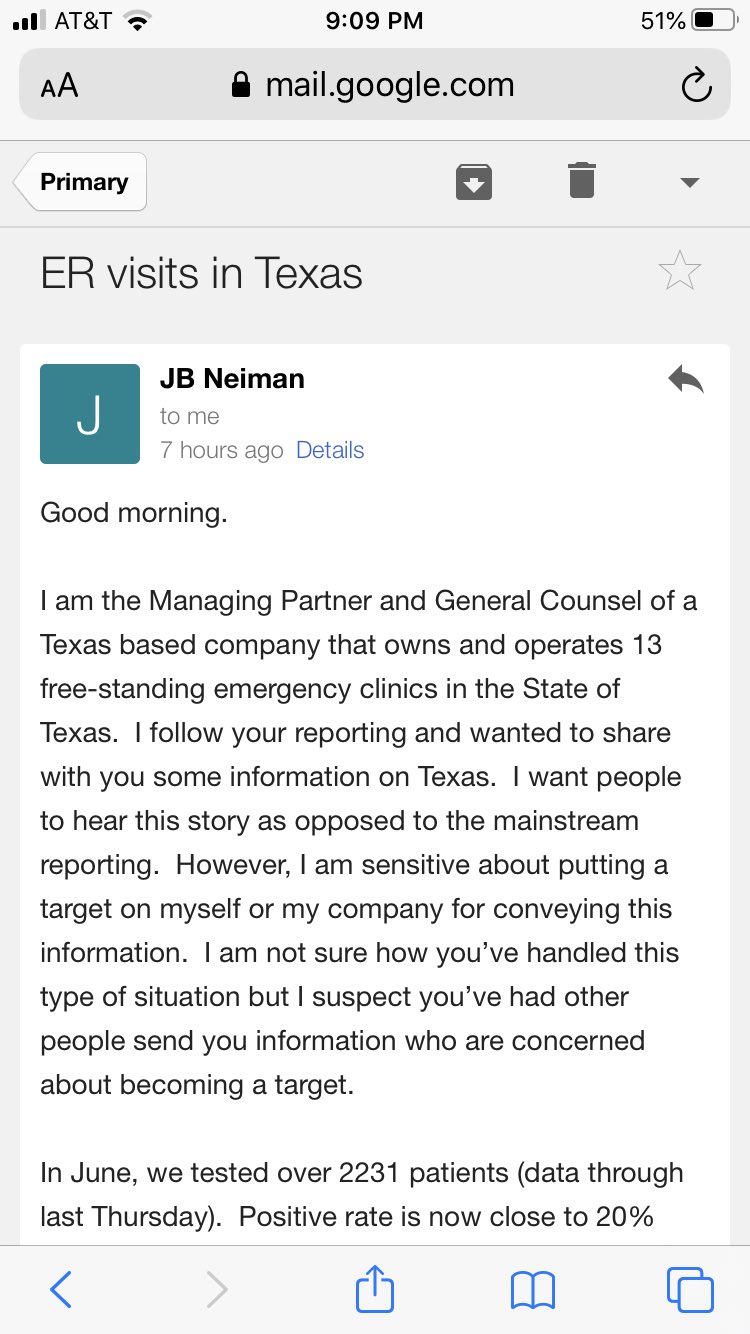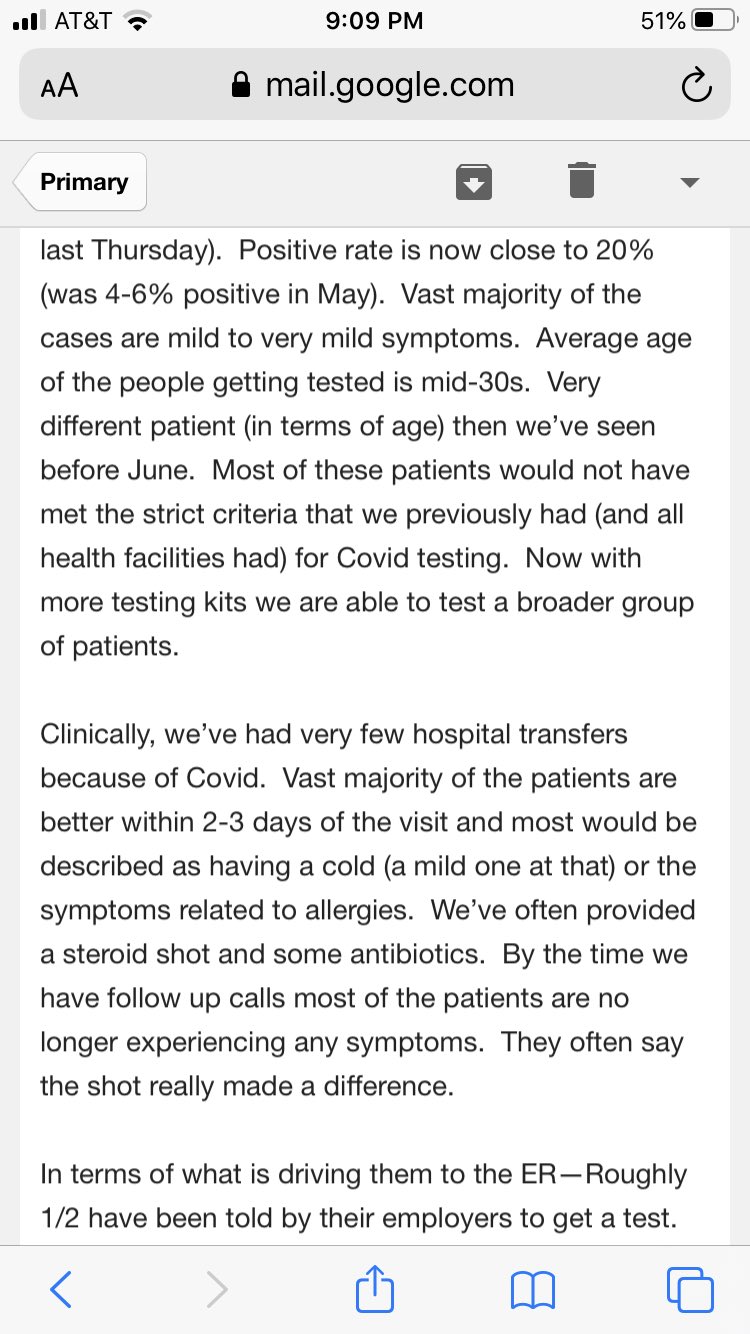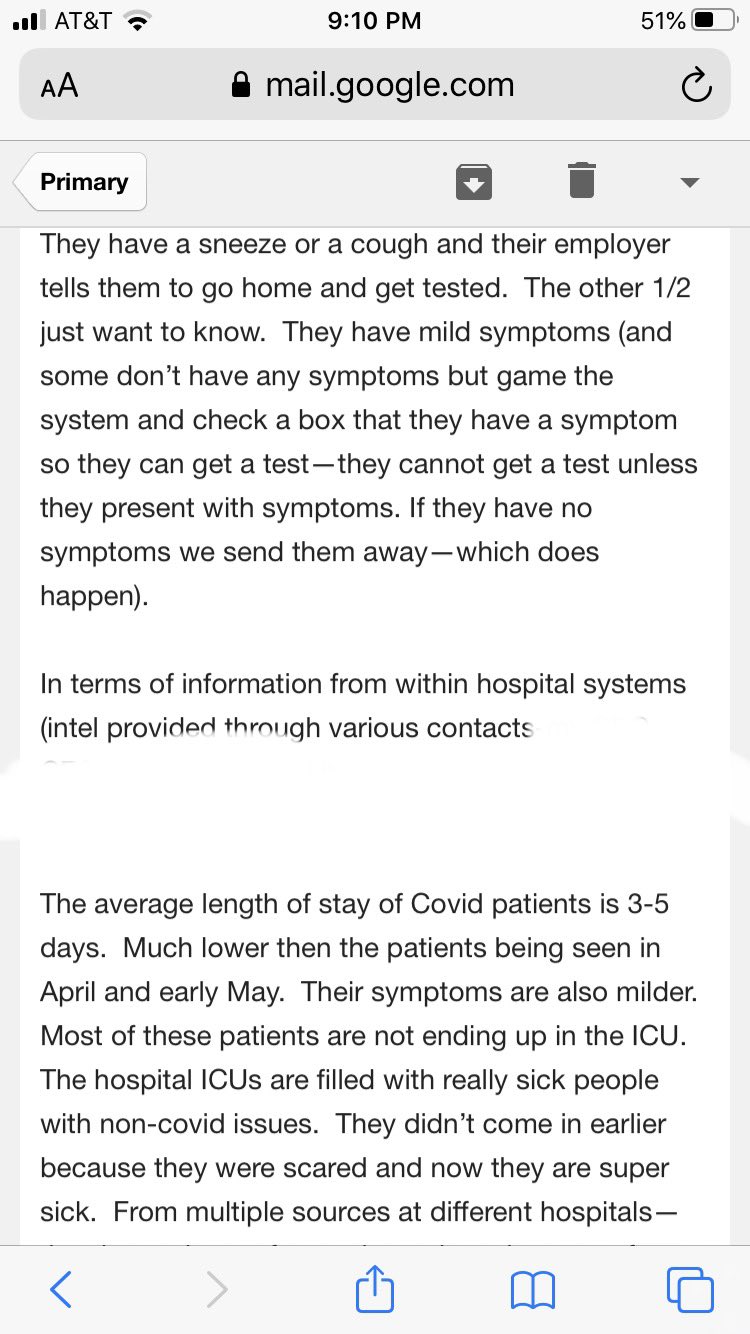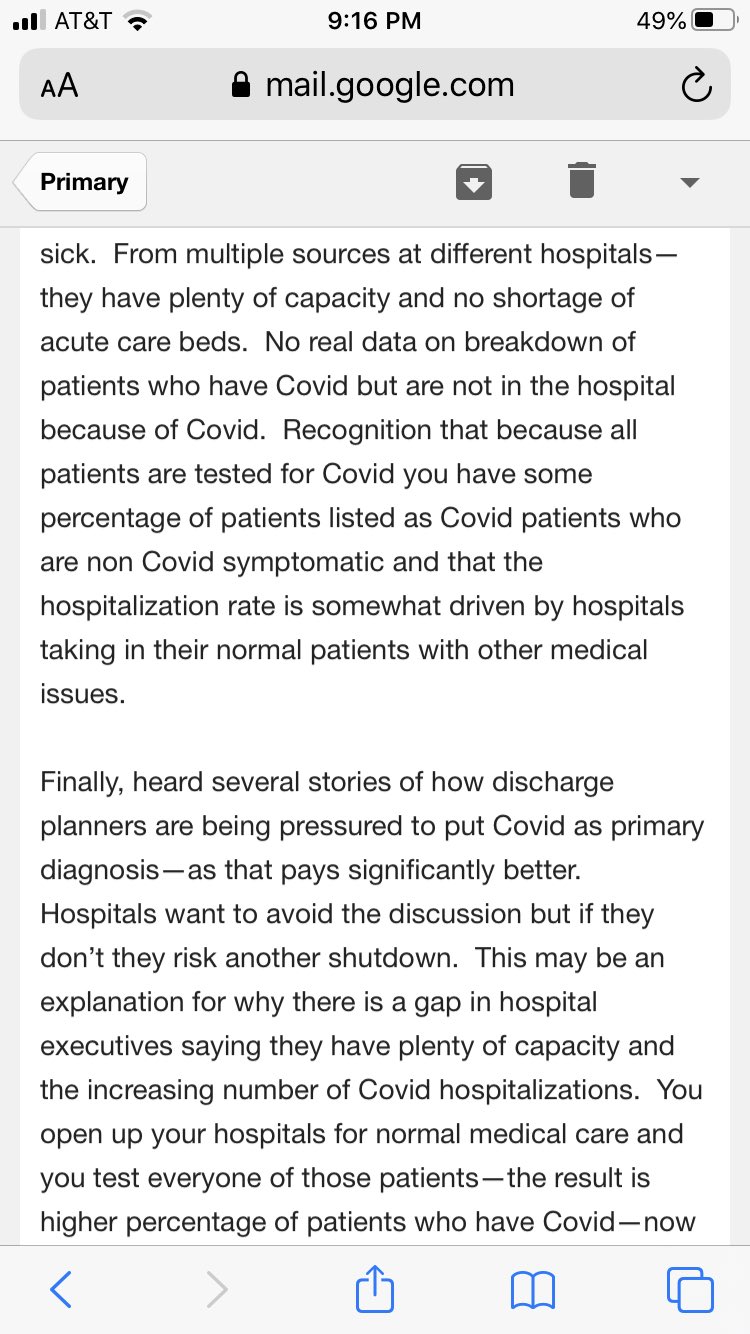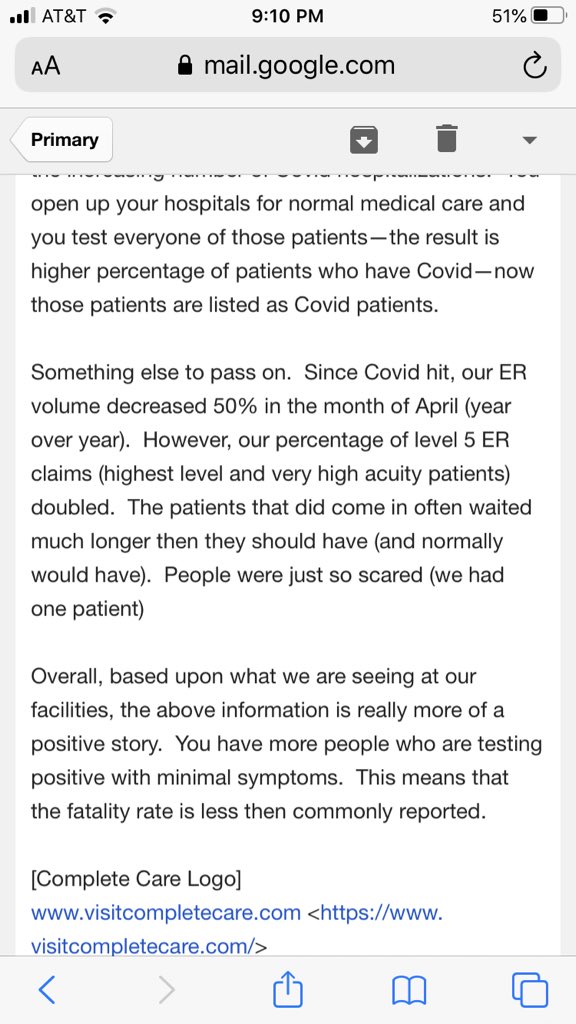 Bottom line is this:
– More people being tested means more "cases";
– Virus is now showing up in a much younger group of patients than before, mainly because employers are telling anyone who sneezes or has the sniffles at work to go get tested;
– The vast majority of the new "cases" show very mild or no symptoms at all;
– Those admitted to the hospital see stays that are much shorter than seen during March thru May;
– Texas hospitals are not in danger in any way of being overwhelmed by this new outbreak.
Governor Abbott, unfortunately, is just another politician who has now overreacted by succumbing to the media's panic porn about this surge in new cases, once again denying tens of thousands of Texans the right to make a living and shutting down thousands of businesses.
By its systematic refusal to report the full truth about what is really happening in Texas and other states where the number of cases is surging, our corrupt news media is, intentionally or not, destroying our country's way of life and causing catastrophic damage to our economy. They are the very worst and most destructive class of people in our society today.
That is all.
Today's news moves at a faster pace than ever. Whatfinger.com is my go-to source for keeping up with all the latest events in real time.