Today's Campaign Update (Because the Campaign Never Ends)
So, what was this really all about?
Do any of you think that every Democrat member of congress just keeps a Kente cloth garment lying around the office to pull out on special occasions? Or is it more likely that maybe last Wednesday, at a meeting during which they were planning how to milk maximum political leverage out of this carefully-choreographed George Floyd funeral tour, some enterprising staffer found this on Amazon:
So, you order 50 of those, and presto! Even Gerrold Nadler can have his very own Kente cloth scarf, all for the cost of about $550.
Do you think there is a single person among that group of congressional Democrats who has the slightest understanding of the origins of the Kente cloth, or what its meaning is? Because, to very real human beings in Ghana, which served as one of the central staging points for the African slave trade centuries ago, those cloths and their patterns do have very special meaning.
They aren't some costume for cynical politicians to wear to Halloween parties, not some modern-day version of the blackface get-up worn by the Ralph Northams and Justin Trudeaus in their younger days. Do you suppose that Nancy Pelosi or Gerrold Nadler or a single one of their Democrat colleagues gave any of that a moment of thought as they dressed up for their moment of disgraceful cultural appropriation? If you do, you're a fool.
When asked at her press conference if she thought maybe she and her colleagues were using the garments to pander to Black voters, Pelosi just smiled and asked, "Well, is it working?" What else do you need to know?
Incidentially, Pelosi's is a good question, one to which I really don't think we know the answer yet. It's a long time until November, folks.
Does he keep notebooks full of black people, too? – Then there's pathetic RINO Mitt Romney, who spent about 30 seconds interfering in a Black Lives Matter march on Sunday to get his own photo op:
In a report at The Hill today, Romney, the most whitebread white guy in the entire U.S. Senate, says that he wants to be the catalyst who forces change in the GOP's relationship with the Black community:
Sen. Mitt Romney (R-Utah) on Monday said his party has "an embarrassingly small share of African American votes" and would like to change that, one day after he marched in a protest in Washington.

Romney said he is working with several Republican colleagues on legislation to "make some changes to the way we do our policing" in an effort to crack down on aberrant officers who violate civil rights or use excessive force against people of certain races.

…

He noted that Democrats who unveiled a police reform bill earlier Monday did not reach out to any Republicans to discuss the legislation beforehand.

He said the lack of outreach indicates it "is designed to be a message piece."

He said he hopes to put together what ultimately will be bipartisan legislation to reform policing that can pass the Senate.

He said any legislation "needs to have people on both sides of the aisle working together."

[End]
Let's just all ignore the fact that President Donald Trump has, at urging of Kim Kardashian and Kanye West, already stolen much of the thunder from any congressional deal on this with his signing of prison reform legislation last year. That prison reform bill, by the way, repealed several of the provisions targeting young Black males contained in the 1994 crime bill signed by Bill Clinton – and co-sponsored by Creepy Uncle Quid Pro Farty China Joe Biden.
Yeah, let's ignore all of that because Mitt freakin' Romney thinks he's going to be the guy who bridges the gap between the GOP and the African American community.
*sigh*
Dear Republicans: With a bridge like Mitt Romney, you might as well have a bridge to nowhere.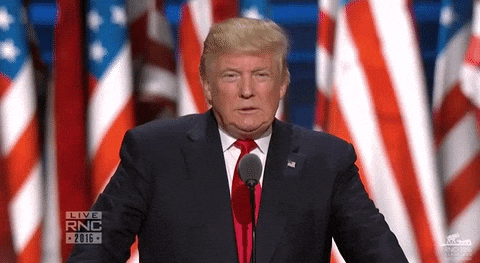 Democrats hate Jewish people, part 62,532. – New York City Mayor Bill de Blasio and his NYPD have looked the other way as tens of thousands of protesters, rioters, looters and arsonists have turned much of New York City into Dresden circa 1945 for the past two weeks, never saying word one about social distancing or wearing masks.
But boy, let a group of maybe a dozen Hasidic Jewish kids who are at zero risk of getting or spreading the Wuhan Virus congregate together in a local park, and this is what happens:
AGAIN IN WILLIAMSBURG: Hasidic Children Kicked Out of Park Days After Tens of Thousands Attend Protest. @NYCMayor this is an outrageous double standard. https://t.co/wd0341kOXA via

— Chaskel Bennett (@ChaskelBennett) June 8, 2020
Disgusting hypocrisy and Antisemitism on display.
The first leak in the Minneapolis dam. – A manufacturing company that employed 50 Minnesotans says it will move elsewhere after city officials refused to do anything to prevent its facility from burning to the ground week before last. Kris Wyrobek, President and owner of 7-Sigma, Inc. told the Minneapolis Star Tribune that "we are sorting through the rubble, trying to figure out how to get this operational again. We are cautiously optimistic we can do that. But we are certainly not able to do that in Minneapolis."
"They don't care about my business," said Kris Wyrobek, president and owner of 7-Sigma Inc., which has operated since 1987 at 2843 26th Av. in south Minneapolis. "They didn't protect our people. We were all on our own."

Wyrobek said the plant, which usually operates until 11 p.m., shut down about four hours early on the first night of the riots because he wanted to keep his workers out of harm's way. He said a production supervisor and a maintenance worker who live in the neighborhood became alarmed when fire broke out at the $30 million Midtown Corner affordable housing apartment complex that was under construction next door.

"The fire engine was just sitting there," Wyrobek said, "but they wouldn't do anything."

[End]
Wyrobek said the decision to relocate from the radical leftist Democrat-run city has already been made and that there is nothing feckless Mayor Jacob Frey could say that would change his mind. Expect hundreds of other Minneapolis business owners to turn this first leak in the dam into a raging flood in the days and weeks to come.
That is all.
Today's news moves at a faster pace than ever. Whatfinger.com is my go-to source for keeping up with all the latest events in real time.