At 11:23 CT on Sunday, President Trump issued this tweet:
The United States of America will be designating ANTIFA as a Terrorist Organization.

— Donald J. Trump (@realDonaldTrump) May 31, 2020
Shortly after, Attorney General William Barr issued the following statement: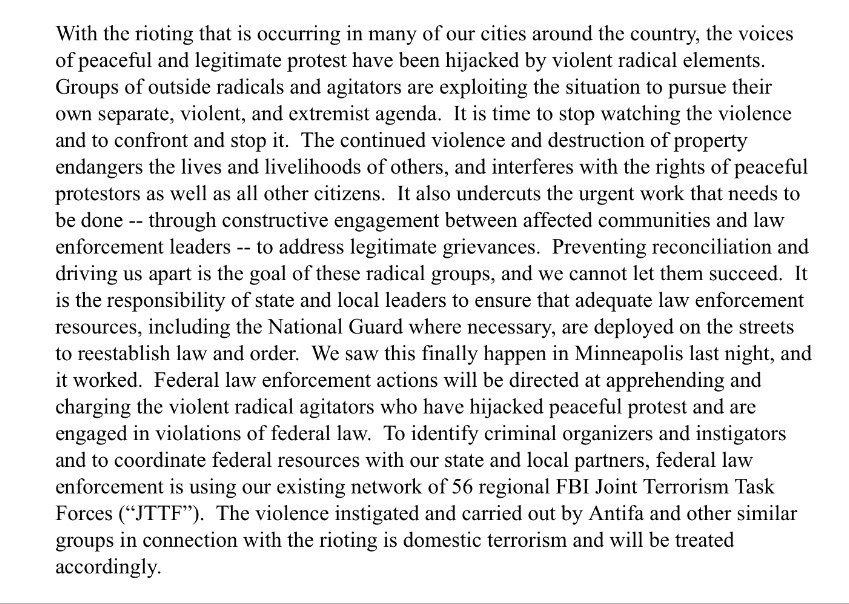 Those who continue to fund Antifa through the various Soros front groups will also find themselves under investigation by the DOJ under the nation's anti-terror statutes. They could also be subject to RICO prosecution.
Democrats who have thus far refused to denounce Antifa as the nation's cities have burned will now be faced with a choice of either doing so now or be increasingly seen for what they really are: Enemies of this country.
It seems especially relevant today to note that this guy, Keith Ellison, is the attorney general of Minnesota:
Also, all of the celebrities pictured here have been contributing to bailing out the Antifa members who have been arrested in Minneapolis:
They, along with the 13 Joe Biden staffers who have also contributed to this Antifa-support fund will now also be in potential jeopardy.
What a glorious day.
That is all.
Today's news moves at a faster pace than ever. Whatfinger.com is my go-to source for keeping up with all the latest events in real time.