Today's Campaign Update (Because the Campaign Never Ends)
Minnesota's still burning, and it is no surprise. – Yesterday at around 5:00 CT, I gazed and listened in wonder at what can only be described as the single least effective law enforcement press conference ever to appear on national television. Here's what I posted on Facebook as the presser concluded:
I don't know if any of y'all are watching this press conference in Minneapolis right now, but these FBI/Minnesota law enforcement people are only making this situation worse. There will definitely be more rioting in that city tonight. This is the least effective law enforcement presser I have ever witnessed.

[End]
Participants in this presser included the local U.S. Attorney, Erica McDonald; the local FBI special agent in charge (SAC), whose name I did not get; an official with the Minnesota Bureau of Apprehension; and Mike Freeman, the local County Attorney. These folks had two objectives to achieve at this press conference: 1) to provide assurance that the investigation into the police killing of George Floyd was in competent hands and was proceeding quickly; and 2) to reassure the angry public that has been burning the city since Wednesday that justice will be swift and sure.
Unfortunately, neither goal was accomplished. Not remotely. And so we saw these scenes overnight:
How will this end? pic.twitter.com/vHOUJ5VsMP

— Max Nesterak (@maxnesterak) May 29, 2020
BREAKING: The third precinct police station is on fire. Rioters have taken over pic.twitter.com/AJg4jDr9Tz

— Max Nesterak (@maxnesterak) May 29, 2020
It is complete chaos. No fewer than three police precinct stations have been burned.
Only Ms. McDonald delivered any messages that were remotely reassuring, and her role in all of this is purely secondary even though she led the conference. This was a murder, which is a state and local crime; the feds are only there to investigate civil rights violations and other potential federal crimes.
Instead of being reassured that justice will be done, the mostly-Black rioters were treated to a parade of pasty-white Minnesotans standing before the cameras, all saying they need more time, and all making excuses for why the four bad cops responsible for the killing are not already in jail and charged with a major crime. County Attorney Freeman even went so far as to outrageously state that he has "evidence" that no crime was committed despite the fact that the entire incident was unambiguously caught on video that everyone not living in a cave has now witnessed.
NEW: Minnesota prosecutor says video showing George Floyd's death is "terrible" but says there's "other evidence that does not support a criminal charge" pic.twitter.com/X3hzxQJtfe

— BNO News (@BNONews) May 28, 2020
To be clear: Nothing these officials said would have had any effect on the Antifa and Black Lives Matters agitators who are being paid by Democrat funders to inflame the situation. Nothing would placate the radical Islamist activists who live in Ilhan Omar's district – where much of the rioting is taking place – who are using this situation as an excuse to create havoc in their own community.
Remember, Minnesota is a state that elected this guy to be its Attorney General: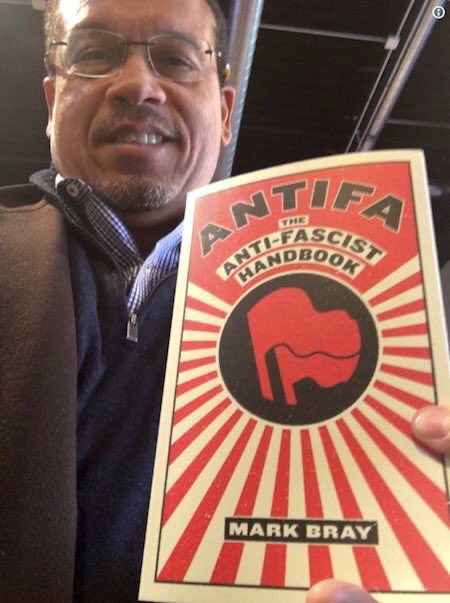 But these activists can't succeed unless the public at large is already angry, and the participants in last night's press conference only made them angrier. As Trey Gowdy told Fox News Host Martha MacAllum, there is no good reason why those police officers have not already been arrested and charged. If they weren't cops, they certainly would have been.
That is up to County Attorney Freeman and the state's Bureau of Apprehension. Those folks had better get moving, because this situation is only going to continue to get worse until they do.
And this crap doesn't help. – I'll defend President Donald Trump until my fingers bleed and there is nothing that could make me pull a lever for a Democrat in November, but tweets like this one are not in any way advisable or helpful: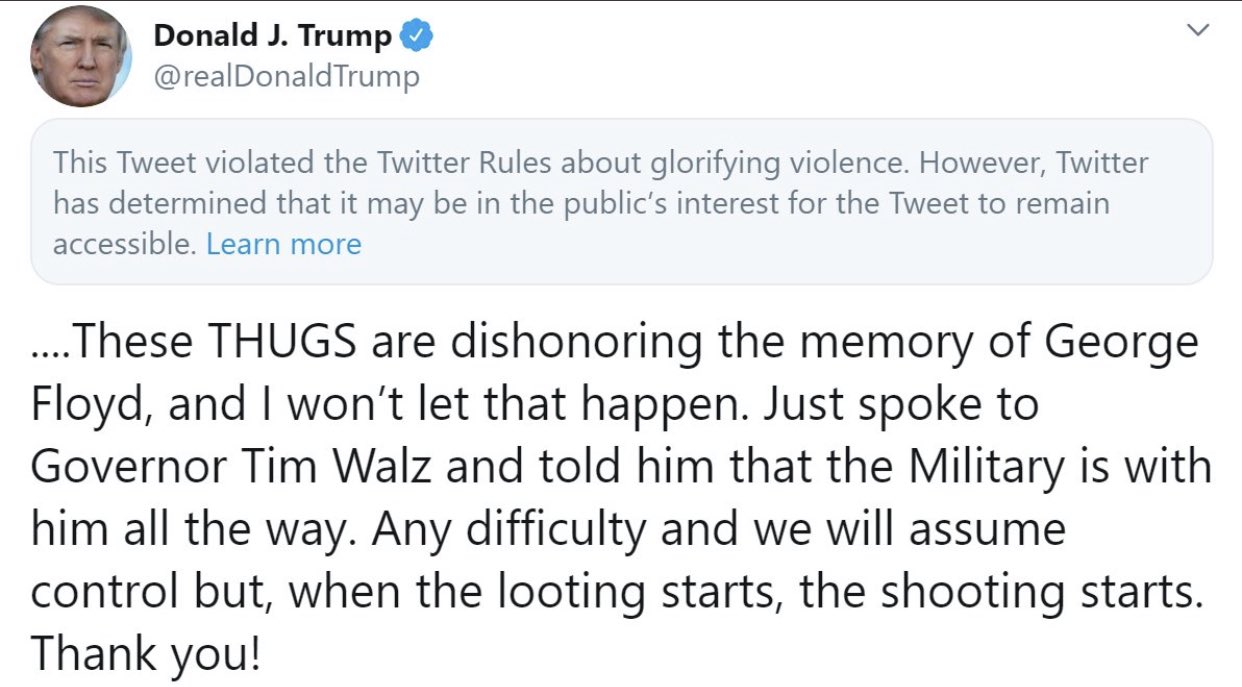 That was all fine until the sloganeering about looting and shooting. How ridiculous and sad that he chose to do that on the very same day that he signed his well-grounded executive order denying Twitter and other big social media platforms liability protections under the Communications Decency Act.
With radical Minneapolis Mayor Jacob Frey a worthless emotional wreck and governor Tim Walz having zero clue about what to do here,  the rioters and the activists urging them on are fully in charge of a major American city.
This is what George Soros's America looks like. Get a good look at it.
P.S.: The only good thing that happened last night was that a CNN reporter and camera crew were arrested when they refused to move when ordered by the police: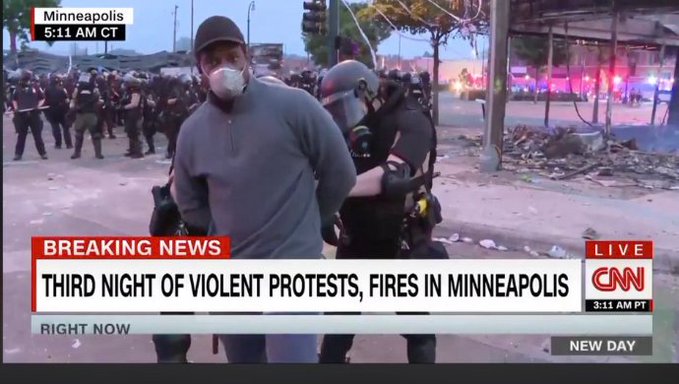 I got no problem with that.
That is all.
Today's news moves at a faster pace than ever. Whatfinger.com is my go-to source for keeping up with all the latest events in real time.