UPDATE: Ok, let's talk about why all of the stuff revealed by Catherine Herridge in the tweet copied below is important.
First, there is nothing illegal about the practice of "unmasking" in and of itself. It is standard procedure in Democrat and Republican administrations alike for officials to make these requests so that they can better understand briefings and other documents they are attempting to digest. So, it's all probably legal, and every one of the 39 Obama officials named in today's release had proper authorization to "unmask" General Flynn for these specific purposes and for their own use.
The scandal here is that many of the people on this list were engaging in unmasking not only General Flynn but a wide variety of U.S. citizens, not for their own internal, private use, but in order to be able to broadcast this information throughout the Obama Administration and cause it to be leaked, either by themselves or others, to willing accomplices within the corrupt news media.
Look at these documents copied below, and note the flurry of activity that took place on December 14 and 15. Fully 35 of the 39 Obama officials who appear on this list made an unmasking request on those dates. Why do you think that is the case?
Well, it's most likely because that was right at the time when then-Director of National Intelligence James Clapper issued an order that dramatically broadened the number of agencies and levels of employees with whom this information could be shared by the requesters.
Remember that? Prior to that order, government officials were very restricted in sharing this information with others in the government. Obviously, that restriction was there in order to protect the U.S. citizens who were the subjects of the unmasking efforts.
But Clapper – almost certainly acting on direct orders from Obama himself – took care of that, and as a result enabled the creation of a mountain of leaks that we saw during the Trump transition.
That's the biggest part of this scandal.
But there's more. For one thing, consider the fact that that flurry of activity on the 14th and 15th took place two full weeks before Flynn's infamous phone call with Russian Ambassador Sergey Kislyak on December 29. Remember: It is that call that Comey/McCabe/Strzok, et all at the FBI have always claimed as the event that triggered their suspicions about Gen. Flynn. This list proves that is all just another lie, and that the Obama coup cabal was targeting Flynn much earlier.
Also, think about the nature of the names you see on this list. The person with the most requests is Samantha Power, who was the Ambassador to the United Nations. What in the hell was the UN Ambassador doing making such numerous requests specific to General Flynn?
And what in the world was going on at the U.S. Treasury Department? You had no fewer than 6 Treasury officials feeling the need to unmask the designated incoming National Security Advisor. Why?
What do you think motivated the President's own Chief of Staff, Denis McDonough, to make an unmasking request on January 5? Could have been because that was the exact day on which Obama held that meeting with his national security team, and then afterwards took James Comey and Sally Yates aside to specifically talk about the operation to entrap Flynn? Could be. Seems likely.
Finally, what possible legitimate reason would the outgoing Vice President of the United States have to unmask General Flynn on January 12, 2017, just 8 days before he was to leave office. At the very least, shouldn't Mr. Biden be asked that question by every corrupt journalist who interviews him from now until November 3? If Biden were a Republican, we all know that would certainly happen.
So, the fallout from this specific release of documents is not going to be that anyone is going to jail for doing this. The fallout is that it demonstrates once again the organized effort at the highest levels of the Obama Administration to hamper the Trump transition team, an effort that continued after Trump had assumed office.
The impact to Biden is that it clearly shows once again that he was personally involved in these efforts. There is little question that this revelation will only serve to amplify efforts by many Democrats to prevent him from becoming the nominee. This man is already operating in an atmosphere in which a new poll out this week shows that 30% of Democrat voters still do not expect him to ultimately be nominated at the party's convention. That percentage will grow because of today's revelation, especially when you factor in the fact that just yesterday, Biden denied any knowledge about any of this on national television.
One reader asked earlier if this might trigger Bernie Sanders to reactivate his own campaign. That's a good question, one that most likely hinges on whether Sanders has already been bought off to get out of the race like he was in 2016. If nothing else, his price might suddenly go up.
ORIGINAL POST:
Catherine Herridge issued the following tweet shortly after 2:00 ET today:
SCOOP @CBSNews obtains @RichardGrenell notification to congress declassified "unmasking list" Flynn between late 2016 and January 2017 – Read 3 pages provided by NSA here pic.twitter.com/NozVpQlRn2

— Catherine Herridge (@CBS_Herridge) May 13, 2020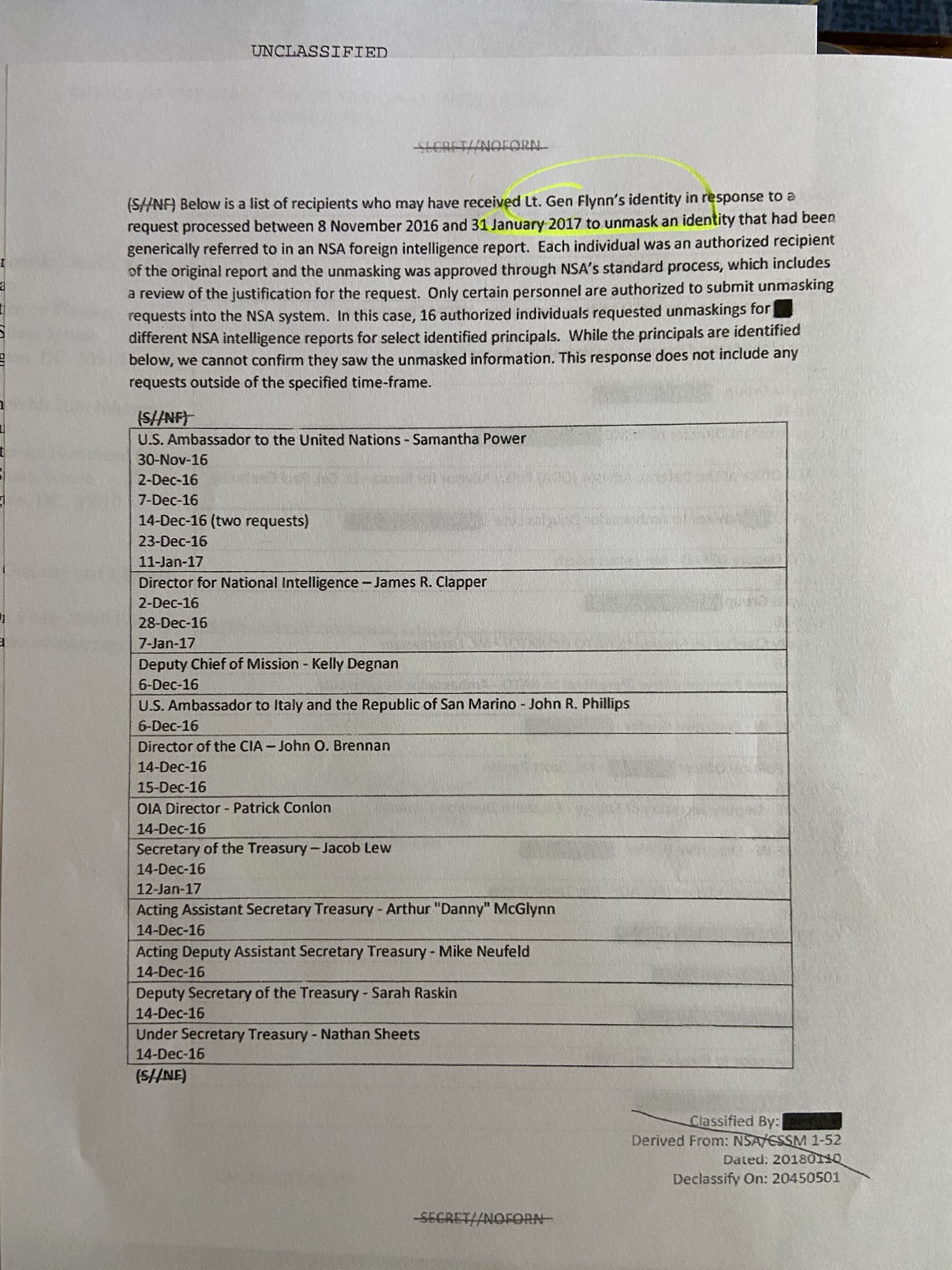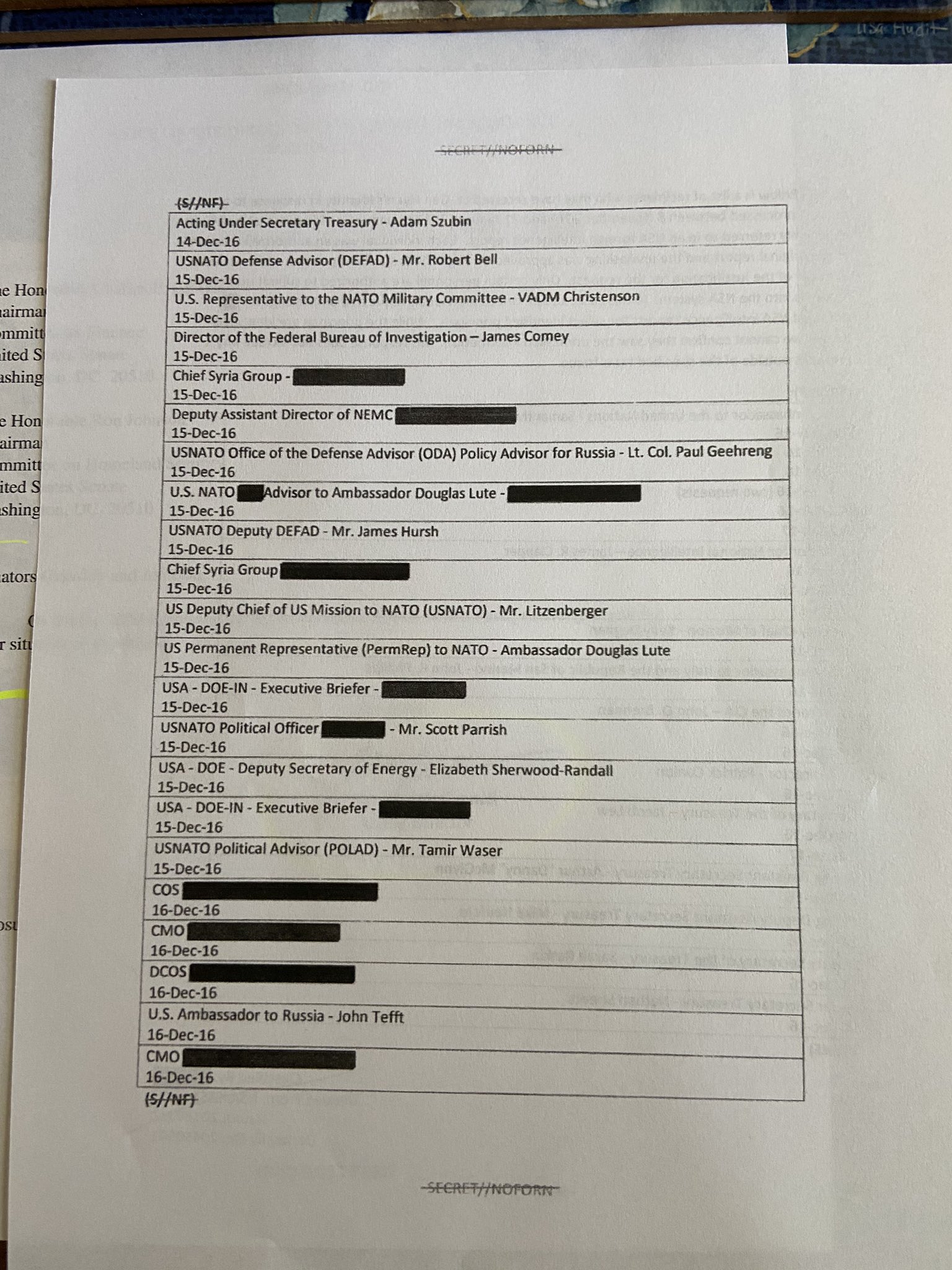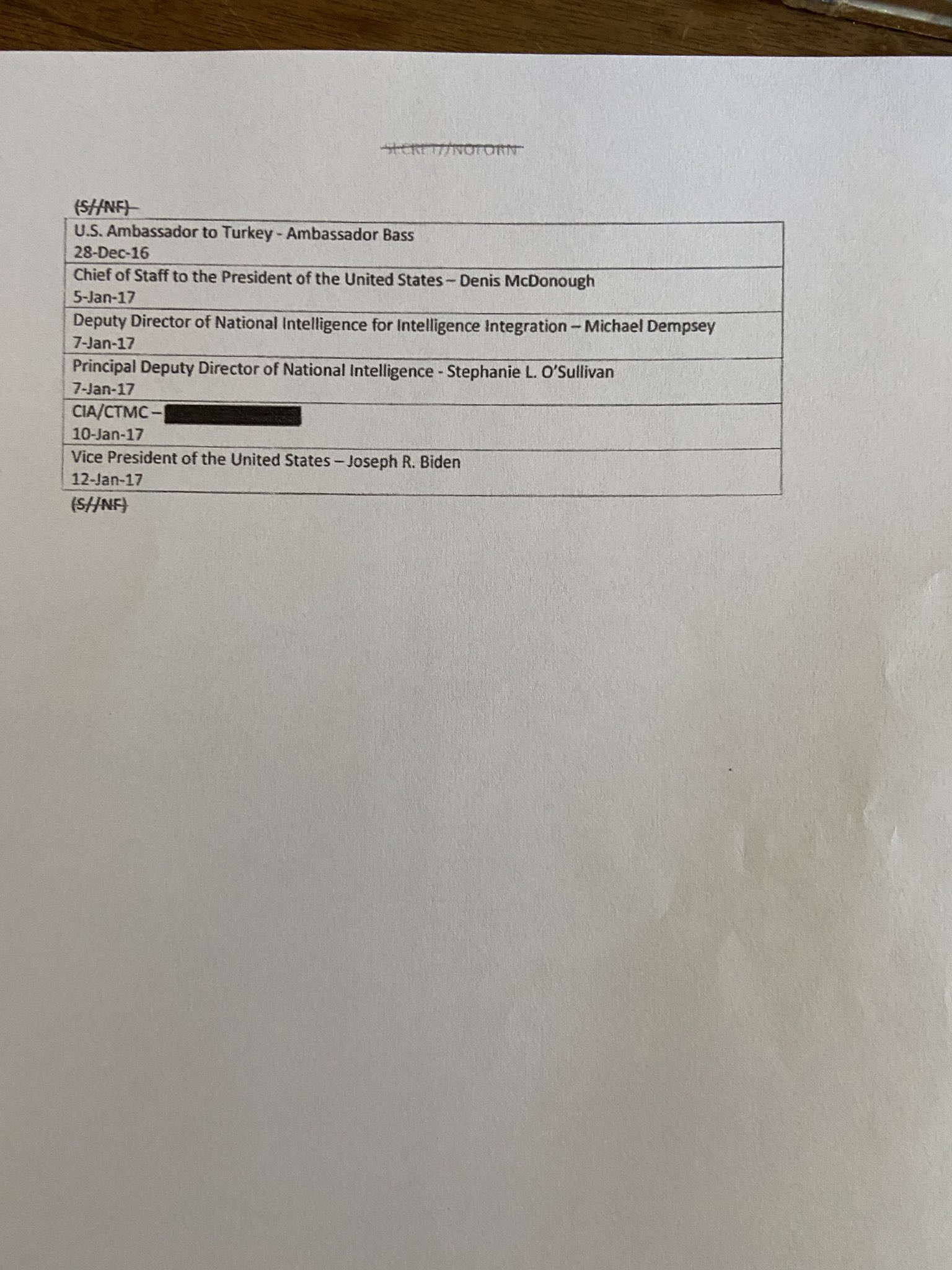 James Clapper
John Brennan
Samantha Power
James Comey, and….
JOE BIDEN
Holy crap.
More later.
That is all.
Today's news moves at a faster pace than ever. Whatfinger.com is my go-to source for keeping up with all the latest events in real time.