Today's Campaign Update (Because the Campaign Never Ends)
Warning, Citizens: Your all-powerful Mayor, the heavy-handed and exalted by self-decree Lori Lightfoot, has now decreed that having a dinner party or family gathering is officially a "crime" in Chicago. You will comply or you will go jail. Period.
You don't have to believe me, Citizens. Here is Mayor Lightfoot warning you directly, complete with subtitles:
Hey Liberals, take note of this video. This is exactly what you will get if your socialist plan comes to fruition!@realDonaldTrump pic.twitter.com/k9NZhmcsMr

— Jonathan T Gilliam (@JGilliam_SEAL) May 3, 2020
So, be good Citizens, comrades, and obey the edicts of your Fascist State of Chicago.
Remember, Citizens, these other actions also now constitute decreed "crimes" in the Fascist State of Chicago:
– Walking your dog in a public park;
– Walking in a public park;
– Complaining about Mayor Lightfoot in a public park or the privacy of your home;
– Walking outside unless you are in transit to a state-approved location;
– Moving in public without wearing a mask;
– Visiting sick relatives;
– Being a close-talker;
– Being a close-stander;
– Fondling multiple cabbages or cucumbers before purchasing;
– Going to work unless yours is a state-approved job;
– Running a business unless yours is a state-approved business;
– Any other action that constitutes normal human behavior of which Mayor Lightfoot personally disapproves, like being a Republican or watching Fox News.
Be good Citizens, comrades, and obey Mayor Lightfoot's orders, or we will take you to jail. Period.
In other official Fascist State of Chicago News: Mayor Lightfoot has decreed that all Citizens between the ages of 13 to 25 must register for the Fascist State Militia and undergo thought reform and goose-stepping training. We are coordinating our thought reform messaging with the Democratic National Committee and Rachel Maddow.
The first approved goose-stepping class for registered Militia will take place Monday at Wrigley Field. New York City Mayor Bill de Blasio will be the special guest trainer for the week. Be sure to bring your autograph books. SPECIAL NOTE: Requesting autographs from Mayor de Blasio and Mayor Lightfoot will be REQUIRED.
Fear not, Citizens: Social distancing edicts will be observed during the training.
Warning: You must purchase your jackboots in advance of training. Official Fascist State of Chicago jackboots can be found at all state-approved grocery stores on what used to be the toilet paper aisles.
This concludes your official Fascist State of Chicago update for today. Be sure to tune into CNN for all the state-approved messaging on other topics of interest.
That is all, Citizens.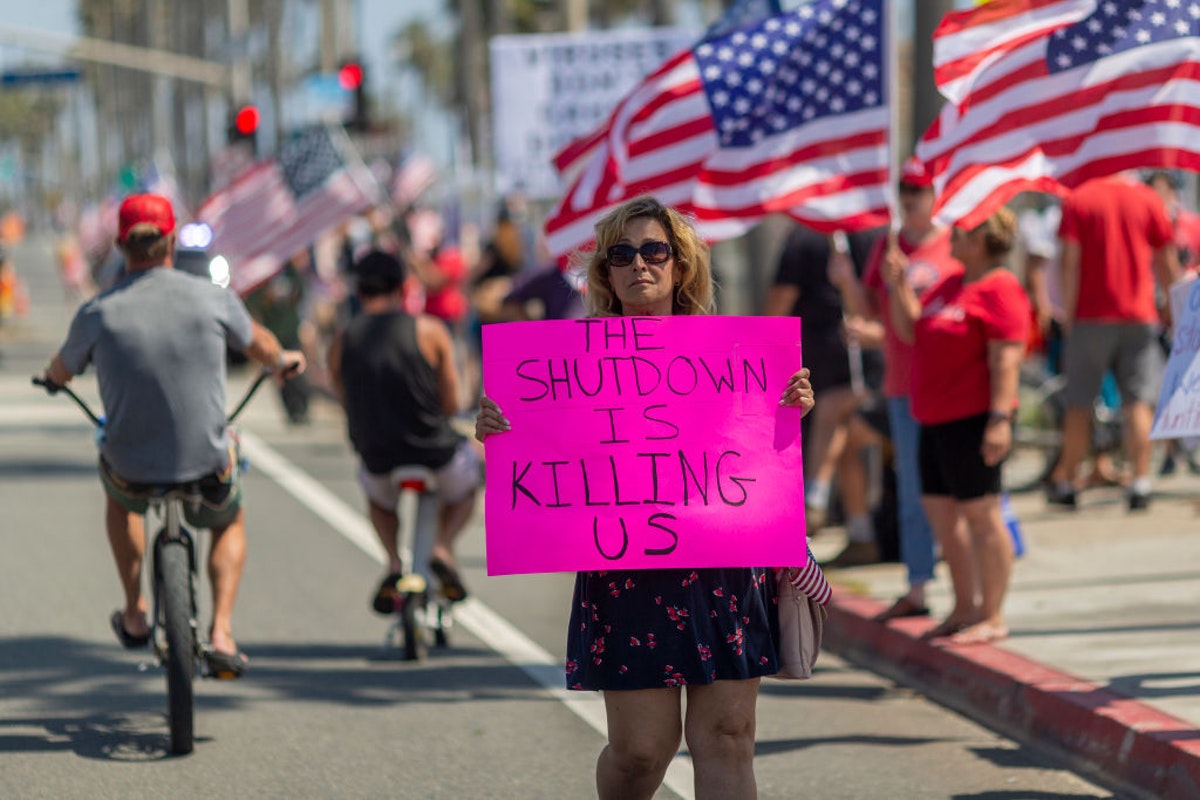 Today's news moves at a faster pace than ever. Whatfinger.com is my go-to source for keeping up with all the latest events in real time.