The Mid-Day Campaign Update (Because the Campaign Doesn't Break for Lunch)
Those few who have paid attention to China Joe Biden's recent TV appearances and live-streams will have noticed that his wife has now become a constant presence at his side. Whether on-camera or remaining off of it, she is there.
Why do you think that's the case? Do you think she is there because the campaign has some nifty new polling information that shows that the American public just can't get enough of [checks notes for name] Jill Biden? Please.
Isn't it much more likely, given China Joe's obvious advancing impairment, that she literally hangs on his arm during these media events in order to try to keep him focused? Don't you think she is there to pinch him when he starts wandering off on tangents or forgets what he was saying in mid-sentence? Isn't that the kind of thing you have seen wives do when their husbands are suffering with advancing dementia?
The reality our country is facing is that the Democrat Party is attempting to pass this guy off as someone who is capable of conducting himself in the most intense and stressful office in the country. The Party is in lockstep running yet another scam, hoping it can somehow get this guy elected in November and sworn in next January before everyone finally is forced to admit that he is grimly impaired, after which whomever he [the Party] chooses as his running mate this summer can then step in to replace him.
To deluded Democrats, that obviously must sound like a great plan, because, with the exceptions of some percentage of the Bernie Bros, they are all on board with it. But it has one huge, gaping flaw that must somehow be overcome, which is the fact that accepting a nomination and running a general election campaign requires a candidate to make it competently through an array of long, live appearances on national television, the most obvious of which would be Biden's acceptance speech and mostly likely a series of three debates with President Donald Trump.
Obviously, China Joe could probably get away with having Jill up there on the podium with him at the convention, pinching and prodding him as he struggles to focus on reading his acceptance speech. But what about the debates?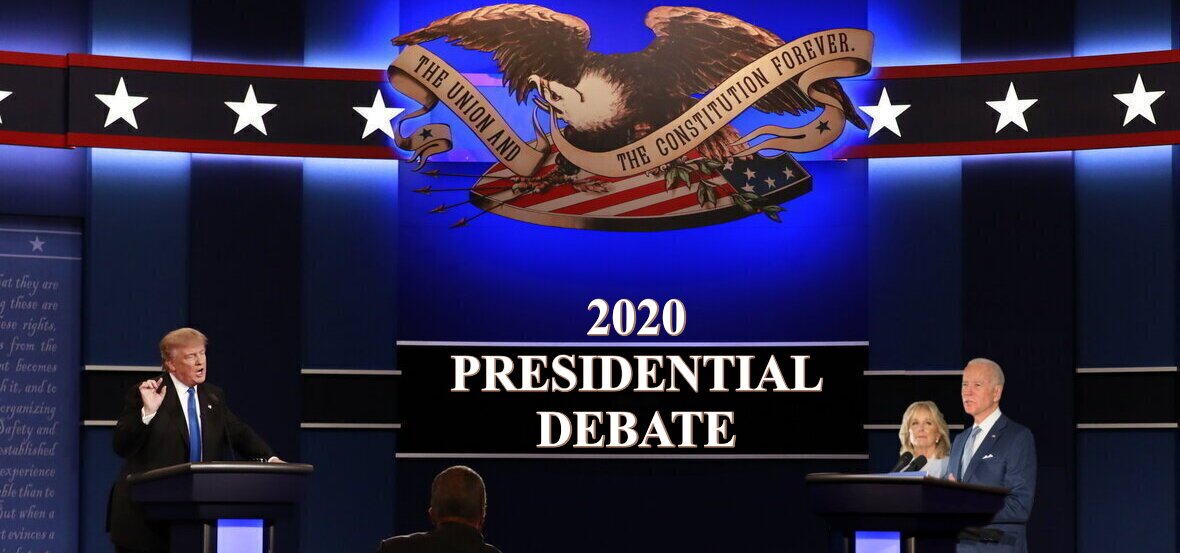 This is a guy who can barely make it through a 3-5 minute segment on Good Morning America with the toady hosts floating in Wiffle Ball questions that any competent person could win the Home Run Derby with. How is he going to possibly make it through a series of 2-hour debates with President Trump blasting in bombs on his position?
In those debates, there will be no prepared texts to read from a teleprompter, no one up there on stage with him to pinch him when he starts claiming to be the guy who wrote the Magna Carta or the Yalta agreement. Yes, the moderators will all be donors to his campaign who will do what they can to be helpful, but Donald Trump is not Mitt Romney: He won't be up there looking to play nice and throw the election to his opponent.
At some point in the near future these realities are going to slap the leaders of the Democrat Party in the face, and they're all going to be looking around at one another saying 'what in the hell have we done to ourselves?' Bernie Sanders obviously hopes that that moment will come well before the convention, which explains why he merely suspended his campaign, but refuses to release the delegates he's already won and those he hopes to continue to collect in upcoming primaries.
Even The Commie understands that this latest Democrat scam is a bad plan that is bound to hit a brick wall at some point. The only real question is whether that moment will arrive before the convention, when the Party will have time to toss China Joe aside and hand its nomination to someone who actually knows where they are on most days, or after, when it will be too late to do anything about it.
That is all.
Today's news moves at a faster pace than ever. Whatfinger.com is my go-to source for keeping up with all the latest events in real time.