The Evening Campaign Update (Because the Campaign Works Overtime)
What is it about Democrats and masks? – Given that they literally created and funded the domestic terrorist group Antifa, you would think these people would be experts on wearing masks in public. But you would be wrong in thinking that.
Take a look at Houston Congresswoman Sheila Jackson Lee:
I mean, c'mon, she doesn't have an abused staffer who has enough guts to risk being slapped, fired or screamed at by informing her that the mask only works if it covers both your mouth and nose?
Obviously not.
Then, there's Senate Minority Leader Chuck Schumer, who went out of his way to inform the entirety of the corrupt news media that he would be wearing a mask when in public:
Again, dude, it doesn't work that way. None of this works the way you think it does.
Then there was this fiasco yesterday from Virginia Governor Ralph KKK Blackface Northam:
Hey, at least he stayed within his personal tradition – if you can't wear blackface, a black mask is a decent substitute for any overt racist Democrat governor.
Then there's this dude – he isn't wearing a "mask" per se, but he is most definitely a loyal Democrat voter:
Day ??? of quarantine: pic.twitter.com/f1OF4LhR6N

— Caleb Hull (@CalebJHull) April 7, 2020
Here's a group of Democrats in front of the U.S. Capitol Building bearing a statue of their favorite masked idol: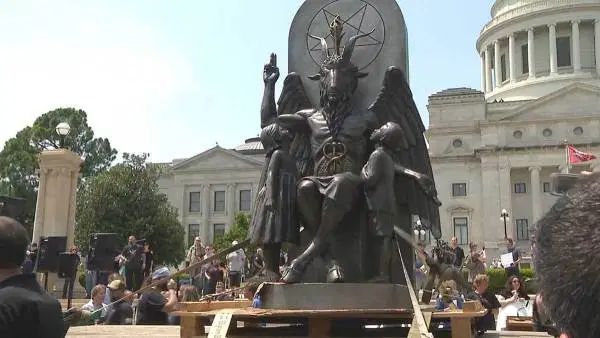 They are what the corrupt media invariably refers to as "peaceful demonstrators." Because, of course they are.
If this mask-wearing guy lived in America he'd definitely be a Democrat:
Oh, hey, and speaking of the ChiComs, CNN has a new corporate flag:
That's all I can take for now. Be careful.
That is all.
Today's news moves at a faster pace than ever. Whatfinger.com is my go-to source for keeping up with all the latest events in real time.