Today's Campaign Update, Part II (Because the Campaign Never Ends)
One of the most frustrating aspects of living in the time of Trump is the utterly corrupt nature of 98% of our national news media, and the inability – or outright refusal – of anyone in a position of authority to hold these miscreants accountable for their misdeeds against our society.
Journalism as a profession is pretty much dead in America today, as the corporate-owned media outlets have abandoned all pretense of objectivity and discarded anything resembling what one used to refer to as journalistic ethics in a mad rush to attract clicks to failing websites  and help bring down a President of the United States of whom they do not approve. We live in a situation today in which it has become impossible to trust anything that goes out over the air on cable and broadcast TV networks, or is printed in the pages of the New York Times, Washington Post or the nation's other big city newspapers.
With the American political left – which essentially owns the country's journalism schools – having long ago discarded the entire concept of objective truth, citizens are left to fend for themselves in trying to sift through wave after wave of rank disinformation and political narratives in their daily quest to figure out what is really going on. When this happens in the context of elections, it corrupts our political process. When it happens in the context of a national emergency – as it is today – it can costs human lives.
In either event, the absence of a real, working and accountable media establishment serving its intended role as the public's watchdog represents a true existential threat to our ability to continue to exist as a free society. If we cannot find some way to hold these people to account for their intentional acts to misinform the public, then it's just a matter of time before the whole thing implodes.
Let's look at a couple of examples of corrupt journalists engaging in intentional efforts to misinform the public on Monday. First, there is this from Jack Shafer, a corrupt reporter from the reliably leftwing "news" site, Politico:
Deborah Birx's outfit makes her look like the cult leader.

— Jack Shafer (@jackshafer) March 16, 2020
So, Jerome Adams is an American anesthesiologist and a vice admiral in the U.S. Public Health Service Commissioned Corps who currently serves as the Surgeon General of the United States: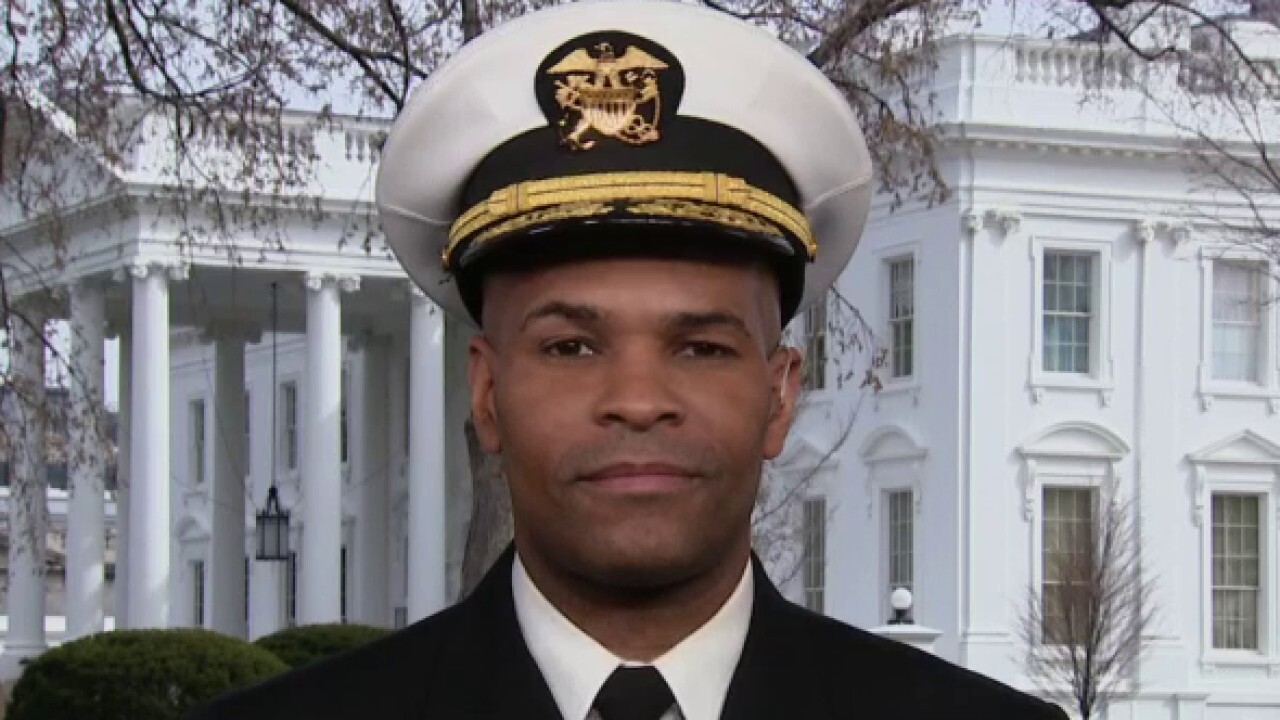 Brett Giroir is a four-star admiral in the U.S. Public Health Service Commissioned Corps, who currently serves as the Assistant Secretary for Health under the Trump administration.
Deborah Birx is an American physician and diplomat who serves as the coronavirus response coordinator for the White House Coronavirus Task Force." Birx has served as Ambassador-at-Large and United States Global AIDS Coordinator since 2014.
Ms. Birx is widely hailed as one of the foremost experts in dealing with outbreaks of communicable diseases on the face of the earth. The qualifications and level of respect deserved by all three of these experts in their fields are obvious to anyone with a smidgen of a brain and personal integrity. But we are not talking about such a person here – we're talking about a corrupt journalist, a guy who is employed by the similarly corrupt jackasses who own and run Politico.
Mr. Shafer's tweets are obviously a malicious effort to smear these three experts and, more importantly from his perspective, minimize and reduce public confidence in their expertise and ability to deal with the coronavirus crisis. Think of it: This clown just reduced Ms. Birx's entire career down to a snarky fashion statement.
If Michelle Obama had been wearing that exact same outfit, Shafer would have no doubt been blown away by how, like, totes awesome she looks or something. You know?
And if a conservative reporter working for Fox News had made such a snarky remark about the former First Lady he would have been pilloried by all the corrupt leftist journalists who hang out and snark on Twitter 24 hours a day. But because Shafer is a liberal who works for a reliably Democrat-shilling website, you can hear the crickets chirping.
Then there was this from Mara Gay, a member of the New York Times editorial board:
Trump told governors this morning they are on their own:
"Respirators, ventilators, all of the equipment — try getting it yourselves," Mr. Trump told the governors during the conference call, a recording of which was shared with The New York Times. https://t.co/K0sont7MBc

— Mara Gay (@MaraGay) March 16, 2020
Well, golly, if the New York Times really did have a recording of that call, then Ms. Gay surely heard the rest of the President's statement to the governors, which was:
"We will be backing you, but try getting it yourselves. Point of sales, much better, much more direct if you can get it yourself."
Ms. Gay, incidentally, is the same nitwit who, in an appearance with Brian Williams on MSNBC last week, claimed that if Mike Bloomberg had taken the $500 million that he spent on TV ads and just distributed it to the American people, he could have given all of us "a million dollars." The actual number, of course, is $1.53. This is the level of abject stupidity the New York Times allows onto its editorial board. And let's be honest, the very fact that Brian Williams, a proven pathological liar, still has a job in the media proves the profession has zero accountability.
But in this instance, Ms. Gay goes from mere stupidity to outright mendacity, intentionally abbreviating the perfectly good advice the President conveyed to the nation's governors in a blatant effort to convince her mindless Twitter followers that he is instead an uncaring beast. Again, if anyone on the Board at Fox News did something like this, they would be mercilessly smeared by the liberal outrage gang on Twitter, and likely fired. But because Ms. Gay is a liberal hack who works for the fellow liberal hacks who own and run the New York Times, she will pay no price for her overt attempt to smear the President of the United States.
This utter and complete lack of accountability for intentional efforts by corrupt journalists to sow panic and fear in our society is not acceptable, especially when people working in every other profession in America are held accountable for their own actions. The first amendment is not a license to lie, not a license to abuse the public trust.
If those in positions of authority at these and many other media outlets continue to refuse to hold their people accountable for their acts of outright mendacity, then either the government or society at large will at some point decide to do it for them. History tells us very clearly that, whenever any society reaches that particular point, things get very, very ugly indeed.
Someone in the corporate media had better wake up, and soon.
Update: The President answers Ms. Gay's despicable misrepresentation of his remarks in this morning's coronavirus update:
President Trump:

"Yesterday, I gave the governors the right to go order [ventilators] directly if they want, if they feel that they can do it faster… that was totally misinterpreted by the New York Times on purpose, unfortunately."pic.twitter.com/pGCFG2kr6K

— Daily Caller (@DailyCaller) March 17, 2020
That is all.
Today's news moves at a faster pace than ever. Whatfinger.com is my go-to source for keeping up with all the latest events in real time