Today's Campaign Update, Part II
(Because The Campaign Never Ends)
*Sigh*. Another staffer for The Commie talking about sending people to the guillotine. – The corrupt news media will no doubt decide there is nothing to see here and boycott all reporting on it, just as they did with last week's video released by James O'Keefe and his folks at Project Veritas.
But Today's Campaign Update doesn't do news blackouts, so here is the full clip of this clown, who reveals the real nature of the Bernie Sanders support base for all to see. Since the video contains subtitles, I won't do a transcript. Warning: It's 2 minutes filled with profanity, because hey, he's a Commie fan. What else would you expect?
— James O'Keefe (@JamesOKeefeIII) January 21, 2020
Shortly after the staffer, whose name is Martin Weissgerber, deleted his Twitter account, but O'Keefe and others had the foresight to grab screenshots of some of his more inflammatory messages:
Here's a good example: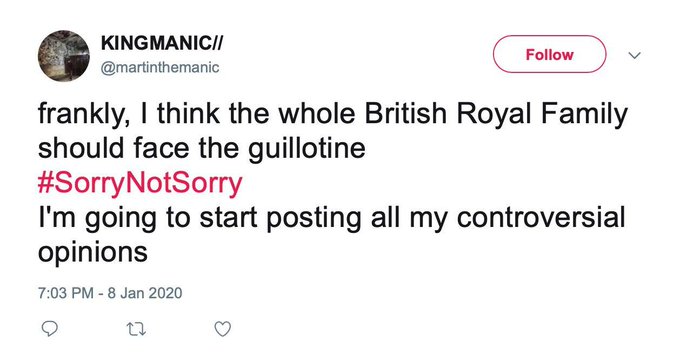 Oh, yeah, this dude is straight-up crazy. So, he's like the perfect Bernie Sanders staffer.
Here's another: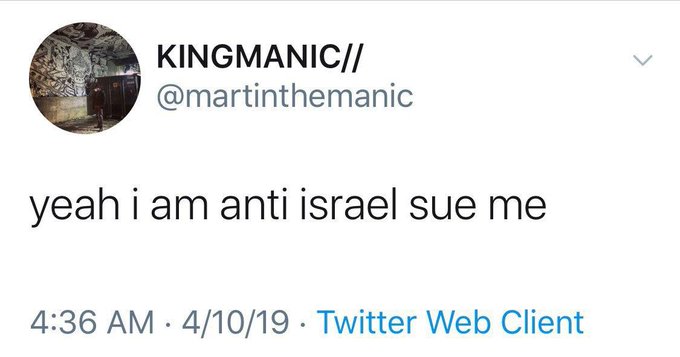 Maybe he can host his own show on MSNBC. They can call it "Deep Thoughts by Martin the Maniac." Hey, he's no crazier than Rachel Maddow or Lawrence O'Donell.
And besides, pretty much all leftists are anti-Israel, so this tweet just categorizes this nutjob as a standard-issue Democrat, circa 2020.
Reminder: Bernie Sanders is currently the Democrat Party's front-runner in both Iowa and New Hampshire.
Yikes.
That is all.
Today's news moves at a faster pace than ever. Whatfinger.com is my go-to source for keeping up with all the latest events in real time.