Today's Campaign Update
(Because The Campaign Never Ends)
I didn't watch last night's Democrat debate, because I'm sane and would prefer to stay that way. Besides, there was baseball on TV. But I did follow the festivities in real time on social media, and quickly realized I didn't miss anything that wasn't entirely predictable.
For example, there was this lovely moment, when the two near-octogenarians in the race, perhaps surprised to see each other still alive and kicking, gave each other a big hug:
Awwww, isn't that cute? It's like that big family reunion back in 1963 when both of your great-grandpas showed up together for the last time.
Speaking of Quid Pro Joe, he got the very predicable special handling from CNN hack Anderson Cooper, who prefaced a question about his bullying of the Ukraine in order to protect is ne'er-do-well son with "You have been falsely accused by the White House…", and bumbling 'Ol Joe was barely able to take it from there. If Cooper could've taken him by the hand and walked him through an answer, you can be sure he would have done so.
At other times, though, the Unfrozen Caveman Senator didn't fare quite so well. Check out this clip, when he's asked by some chick about the Marxist "wealth tax" scheme being touted by The Commie and Fauxcahontas:
That's right: He literally said "clipping coupons in the stock market." He apparently thinks Nabisco often runs "2 for 1 specials" on purchases of its stock, and General Motors offers 5 year, 0 percent financing from time to time.
In case you couldn't understand the rest of his gibberish answer, here's everything he said, verbatim:
"No, look, er, ah,um, demonizing wealth people, what I've talked about is how you get things done. And the way to get things done is take a look at the tax code right now.  The idea, we have to start rewarding work not just wealth. I would eliminate the capital gains tax [rapid blinking and scrunch face occurs here] that i..I w, I would raise the capital gains tax to the highest l.., rate of 39.5 percent, would double it. Because guess what? Why in God's name should someone who's clipping coupons in the stock market make, in fact, pay lower tax rate than someone who in fact is, uh, like I said, is, th, uh,  a school teacher and a fireman."
Got that? So, all you stock market coupon clippers better put those scissors away and go out and get a job teaching or putting out fires. Because that's the world Quid Pro Joe lives in these days.
In another highlight, Congresswoman Tulsi Gabbard, who remains the only actual interesting person on the Democrat stage, ripped into the two main drivers of today's fake news media, CNN and the New York Times. Hilariously, those two fake news outlets also happened to be the hosts of last night's debate. Here's the clip:
For those who still like to read things, here is the key passage:
"Not only that, but, the New York Times and CNN have also smeared veterans like myself for calling for an end to this regime change war. Just two days ago, the New York Times put out an article saying that I'm a Russian asset and an Assad apologist and all these different smears. This morning, a CNN commentator said on national television that I'm an asset of Russia. Completely despicable."
Boom. Don't hear language like that about our fake news media coming from any of the other Democrats on that stage, mainly because the New York Times and CNN treat them all with kid gloves.
But maybe the best part came when Irish Bob O'Rourke appeared to question the political courage of Navy veteran Pete Buttigieg, and that did not go well for the Texas dilettante:
Oof.
In an interview released earlier on Tuesday, O'Rourke also signaled that his pending failure to win the Democrat nomination would likely end his amazingly mediocre political career, saying "I cannot fathom a scenario where I would run for public office again if I'm not the nominee."
All of his former fantasy lovers at various Texas and national fake media outlets would be heartbroken, but those words fall on most Texans like manna from heaven.
Note to Beto: You aren't winning anything in this race, given that your campaign has been the most laughable, miserable, epic failure this year has seen. So, please, keep your word, for once.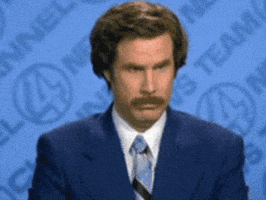 To sum up the rest: Julian Castro told a bunch of lies about immigration, Fauxcahontas refused again to admit she is going to raise taxes on the middle class, Kamala Harris bumbled and stumbled all over herself, Andrew Yang barely got any airtime, Cory Booker continued sucking up to Creepy Uncle Joe, Tom Steyer was on the stage but nobody knew why, or even who in the hell he was, and everyone went after Fauxcahontas at one time or another because she's the real frontrunner in the race.
But in the most important news of the evening, the Nationals beat the Cardinals to sweep to their first-ever National League pennant.
That is all.
P.S.: As I was typing this piece up this morning, President Donald Trump summed last night's festivities up perfectly:
You would think there is NO WAY that any of the Democrat Candidates that we witnessed last night could possibly become President of the United States. Now you see why they have no choice but to push a totally illegal & absurd Impeachment of one of the most successful Presidents!

— Donald J. Trump (@realDonaldTrump) October 16, 2019
Today's news moves at a faster pace than ever. Whatfinger.com is my go-to source for keeping up with all the latest events in real time.