Today's Campaign Update
(Because The Campaign Never Ends)
Wednesday may have been the worst day the Democrat Party has had during the Trump presidency. – Just as it appeared to some that the Deep State Dems might be gaining a little traction in their neverending coup d'etat, they suffered a series a series of self-inflicted wounds and bombs lobbed by the President into their midst that had them scrambling to pretend they're actually going to work on real legislation by the end of the day.
That pretense is just that, of course, as the Democrat Party has totally sacrificed itself at the altar of its ultra-radical social media Outrage Mob and its pea-brained organ grinder monkey leader, Alexandria Ocasio Cortez.
There will be no serious effort to pass meaningful legislation for the rest of this year, as San Fran Nan's gang of Munchkin committee chairmen focus their efforts solely on staging this fake impeachment "investigation" that is just another bit of DC Kabuki Theater, and a massive one at that.
Pictured above (l to r): Eliot Engel, Adam Schiff and Jerrold Nadler.
Let's just go through a few of the disasters the Democrats suffered throughout the day on Wednesday:
Pompeo decimates Democrat case for subpoenas. – At a press conference in Rome, Italy, Secretary of State Mike Pompeo reiterates his firm opposition to allowing any of State Department professionals to be forced to become a party to the Democrats' carnival midway freak show, and lays out a detailed constitutional case for taking that stance. The Outrage Mob went into full outrage mode, because of course they did, but nobody real cared.
Pelosi and Schiff hold a disastrous press conference. – Tweedle-Dee and Tweedle-Dum followed shortly thereafter with possibly the most dishonest press event since Baghdad Bob went on TV to assure the world that all was well in Iraq, promising a fake impeachment process that would be "fair to the President," and with Pelosi's newly-restructured face trying and failing to summon tears about how she has a big case of the sads about it all. The unintentionally-hilarious presser ends with San Fran Nan begging in vain to convince one member of the Democrat toady press to ask her a question – any question at all would have done – about something other than impeachment.
Schiff revealed to have coordinated with the fake whistleblower before the complaint was even written. – The New York Times published a piece in which it claimed that Schiff had in fact begun coordinating with the fake whistleblower even before the fake whistleblower's complaint had been drafted. Which means that this entire charade is being run on the exact same playbook the Democrat/media complex used to smear Brett Kavanaugh a year ago, given that that all began with Dianne Feinstein coordinating efforts with false witness Christine Blasey Ford months before Ford "came forward" with her false allegations. Schiff naturally denied the allegation in the Times's report, but no matter: Schiff has been caught publicly in so many fabrications now that he has no credibility with any non-media American, and the likely truth of his mendacity has been planted in the public's mind.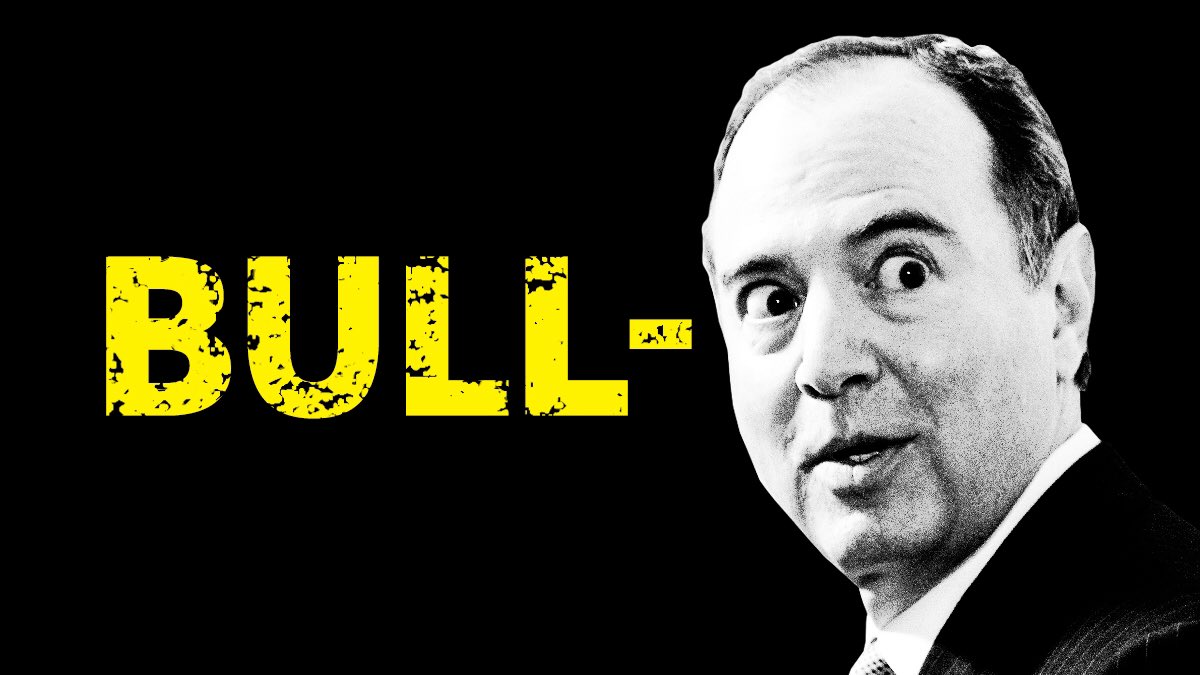 Trump owns them both in three different press events. – The President, meanwhile, held three separate press availabilties at the White House during the day, eviscerating the Democrats' false case at every turn. Having been handed the New York Times piece about Schiff's mendacity just before the third presser, he took it a step further, contending that Schiff actually helped write the complaint. While the corrupt media immediately went into full scoffing and tut-tutting mode over that statement, how many dozens of times have we seen the President make a statement like this and watch it turn out to be 100% true days, weeks, or months later?
Ukraine President Zelensky confirms he has never even met Rudy Giuliani. – This of course puts the lie to various media reports that have claimed that Giuliani had met face-to-face with Zelensky even before the July call with President Trump that supposedly germinated the fake whistleblower complaint.
Details of recent Barr/Durham visit to Italy become public. – While rumors and a few reports about this recent trip had begun to float around late last week, the details and their implications did not fully spill out into the mainstream and social media worlds until Wednesday.
State Department IG, after requesting "emergency hearing" with House Intel Committee staff, delivers folder full of four-month old newspaper clippings. – News of this event, possibly the greatest trolling event in federal government history, landed on Twitter early in the evening thanks to the reporting of the Daily Caller's Amber Athey:
Sources tell @dailycaller that the State IG presented a packet of months-old news articles about Dem ties to Ukraine to congressional staffers during today's "urgent" briefing.

Huge blow to Dems who were expecting docs that could help w/ impeachment.https://t.co/bbjccetWed

— Amber Athey (@amber_athey) October 2, 2019
To summarize: Dems went into the briefing expecting impeachable information. Came out with articles (which they call conspiracy theories) about their own party's connections to and pressure on Ukraine. Brutal.

— Amber Athey (@amber_athey) October 2, 2019
Brutal, indeed.
What Wednesday demonstrated more than anything else is that literally everything the Democrats do or say is a lie. Everything is just more theater to try to influence public opinion from a political party that has succeeded in purging itself of actual substance.
They will keep doubling down on the neverending coup d'etat not because it's likely to be a successful strategy, but because they literally have no idea what else to do at this point.
If the Democrat Party were a brain, it would be that of a one-trick Donkey.
That is all.
Today's news moves at a faster pace than ever. Whatfinger.com is my go-to source for keeping up with all the latest events in real time.